Industries We Serve
Allred Mechanical Services, Inc. is a full-service mechanical contractor with headquarters in Dortches, NC. We provide services from the greater Rocky Mount and Nashville area to the capital to the coast of North Carolina. Our company is focused on Commercial & Industrial HVAC installations, Service and Repair. Our largest volume of our work is concentrated in the Healthcare and Institutional markets, but we also provide services for the Retail, Manufacturing, Pharmaceutical and Office Building markets. We provide turnkey mechanical installations, start ups, warranty, and repairs from minor renovations to entirely new buildings and equipment replacement. Our company is on the preferred contractor listing for numerous Hospitals, School Districts, Municipality's, and Government entities. For more information or a list of references please reach out to us.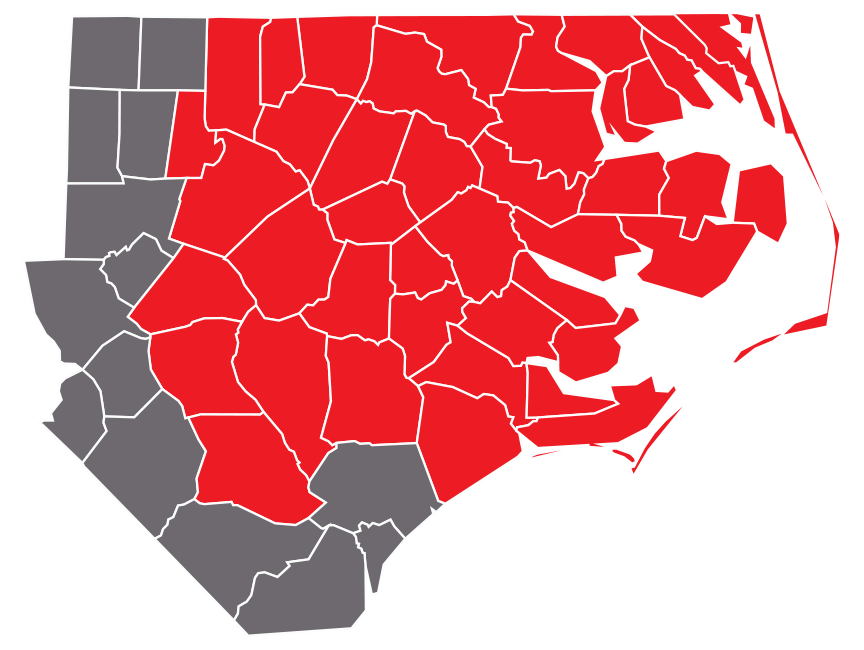 We have customers we serve outside of the counties shown above, so please contact us to see if we are in your area.
HVAC Estimation Services
Allred Mechanical employees 6 Estimators providing on time free estimates for all aspects of the Commercial HVAC Industry. Each of our estimators has hands-on experience in the industry which allows us to understand each project's requirement and remain competitive. Our Mechanical Division provides complete estimates for duct systems, piping systems and equipment installations. Our Controls Division provides wiring solutions for the operation and temperature control of new HVAC systems along with Electrical systems and connections. Our Service Division provides pricing for repairs and Annual Maintenance Contracts.