Our Mission:
Allred Mechanical Services, Inc. will be dedicated to providing unparalleled services to our customers by employing the most knowledgeable tradesmen in the HVAC industry.
With an emphasis on teamwork, we will strive to build strong relationships with our customers, employees, and community.
Our History
Allred Mechanical Services, Inc. was incorporated in March of 2005 by its founders Thomas Allred (President) and Tony Morris (Vice President). The company's founders began working together in the early 1990's and provided exceptional HVAC installations and service throughout Eastern NC. Both founders began their careers with entry level positions and acquired hands on experience in all aspects of the HVAC industry. In the mid 1990's each began to obtain their North Carolina heating licenses and quickly made their way into management positions because of their dedication, service and experience.  Although separated by employment on numerous occasions this duo had built a strong bond and continued to communicate over the years. With a large professional network and all the right stuff, a decision was made to strike out on their own in March of 2005.
The company's beginnings were in every sense truly humble; with the help of our CPA, friends, family, and investors we opened the doors with only an opportunity in hand. Allred Mechanical Services, Inc. quickly made its way into the local market and began to hire field employees in March of 2005, and we have continued to grow, diversify, and hire employees. The principals of quality and service to our customers and employees along with a lot of hard work have been the key to our success. We have been able to remain competitive and provide the missing pieces in our industry for our General Contractors, Owners and Customers. Today the company has nearly 100 employees in full time positions and operates from Raleigh to the coast of North Carolina.
In 2008 with an added need for service and repair the company hired Philip Brannan to assemble the Service Division. Philip brought over 20 years of experience to the company and directs 7 Service Technicians for our customers while also assisting our Mechanical Division. In August of 2010 Buddy Shearin was promoted from the field and began to learn estimating and project management and has assumed a great deal of responsibility for the company. Buddy Shearin was a leader in the field and completed many challenging projects for the company as one of the original employees in 2005 and brings nearly 20 years experience to the table. In 2011 the company hired Sammy Young with his 30 years of experience to head up a Controls Division which continues to grow and allows us to provide another dimension to our services.  In 2014 Ray Brewer was hired to focus on Mechanical estimates and has also transitioned into project management; Ray has been in the industry for 30 years. The management team at Allred Mechanical Service has centuries of combined experience in the Commercial HVAC industry.
Although we have high regards for the management team noted above nothing is possible without our field employees and administrative staff who are the key to our success. Many of our employees have worked hand and hand with our managers over the last 20 plus years which has created a strong dynamic. The company and its employees have also trained many new employees to reach the level of service and quality required at Allred Mechanical Services, Inc. The company's reputation has also been able to attract highly experienced employees to our team. We are extremely grateful to each and every employee at Allred Mechanical Services, Inc. on every level they make the difference. The company's repeat customers and new customer base are a result of quality professional services provided by each employee.
As the company grew so did our need for more space and in 2015, we purchased property in Dortches, NC and began construction of our new headquarters. Construction was completed in December 2016. Click to read more about our facility.
Allred Mechanical Services, Inc. has continued to grow annually and has a strong financial standing and an excellent credit rating with all our suppliers and subcontractors. As a result of everyone's hard work the company has available Credit and Bonding capacity's that will allow us to continue to grow should the need arise. With annual revenues exceeding $20,000,000 and a workforce nearing 100 employees we are capable of competing for most projects in our service area; we are in no way the largest Mechanical Contractor in our area and have no desire to gain such a title. What we do believe is that our service is second to none and our growth is a result. We have no intentions to perform all the work in our area and we value quality competition; however, we do intend to rise above the pack at every opportunity given.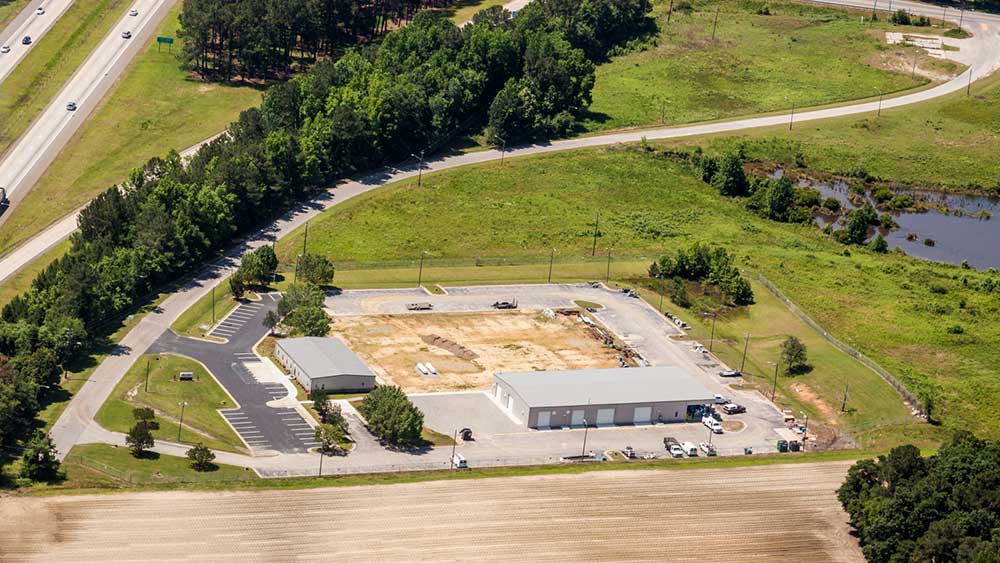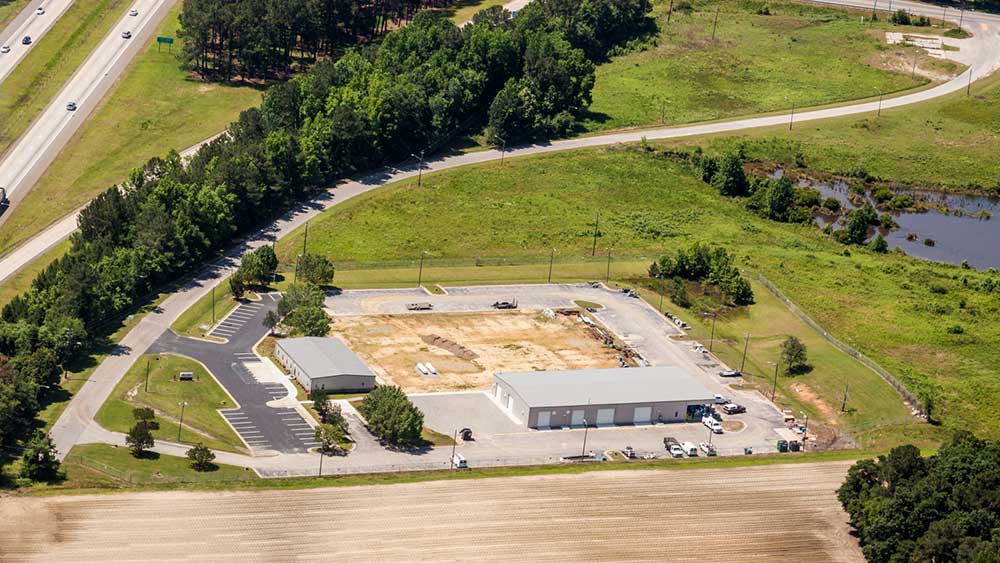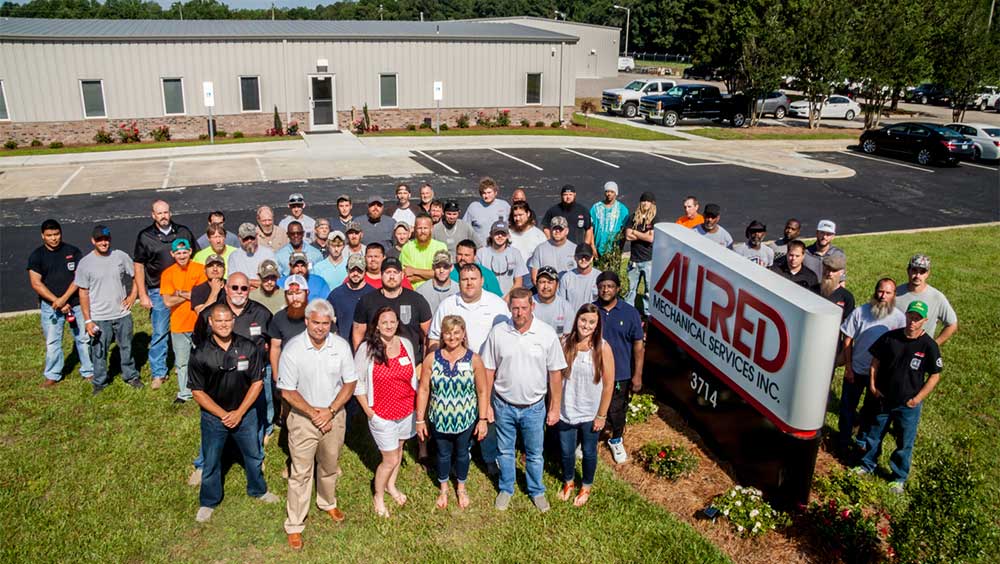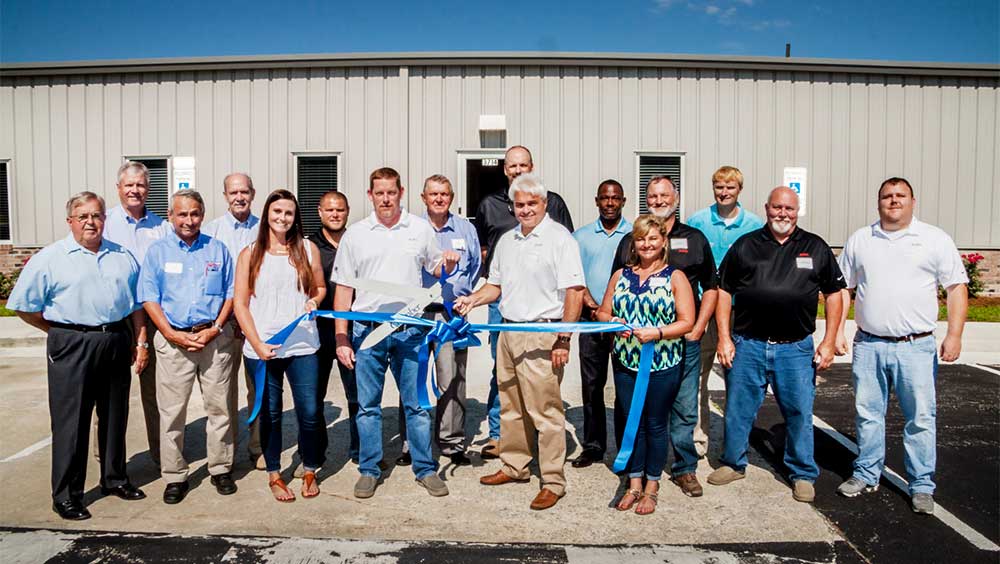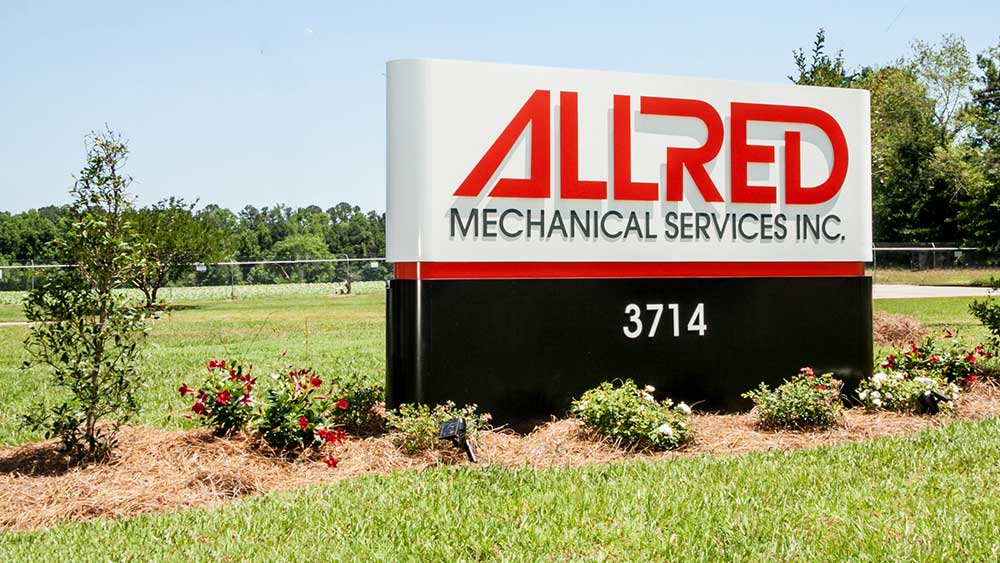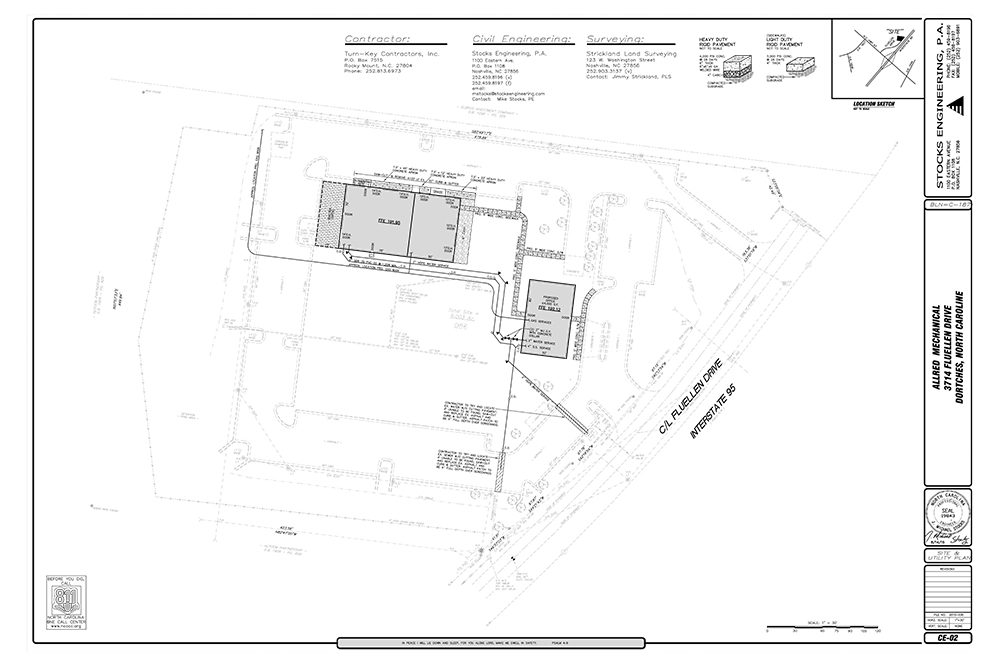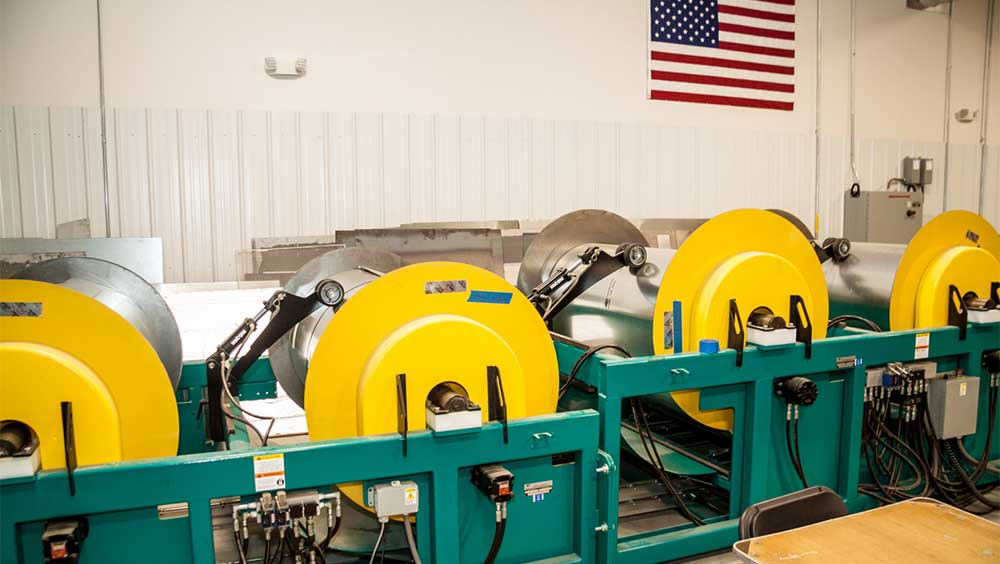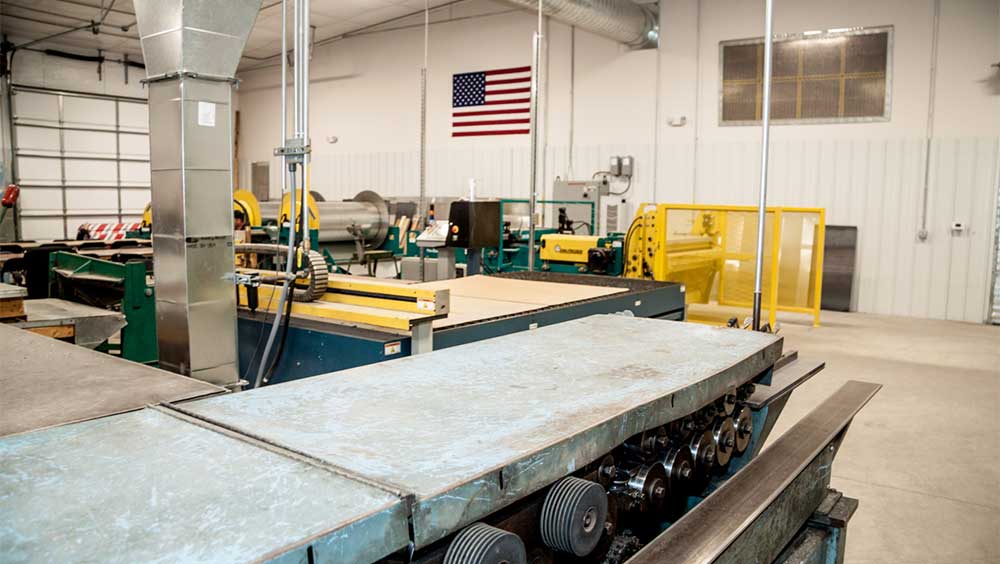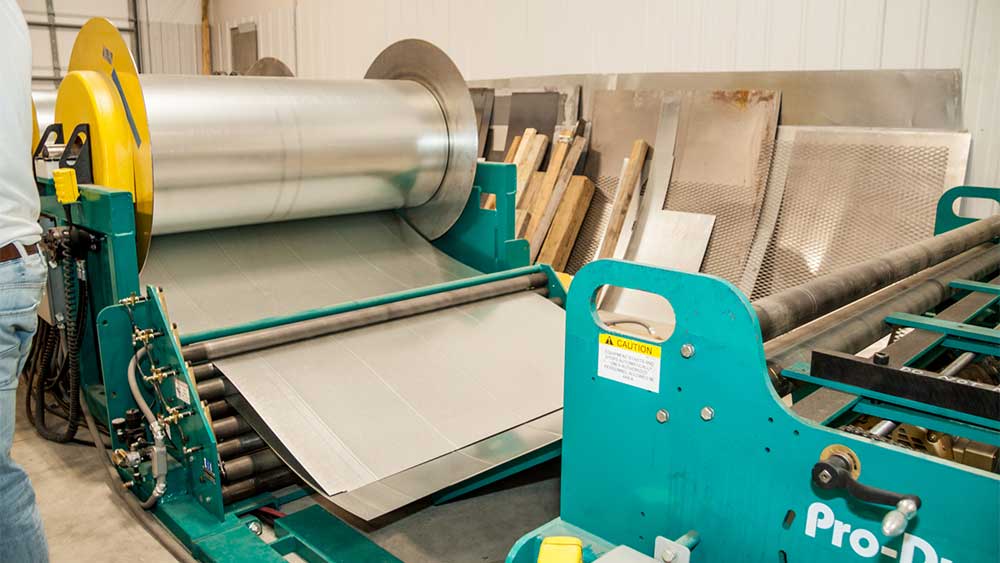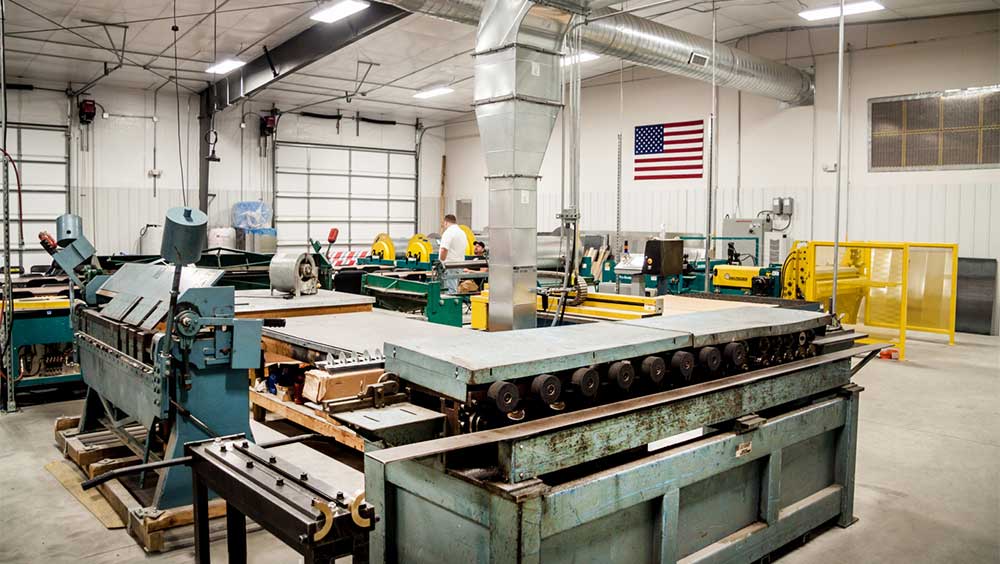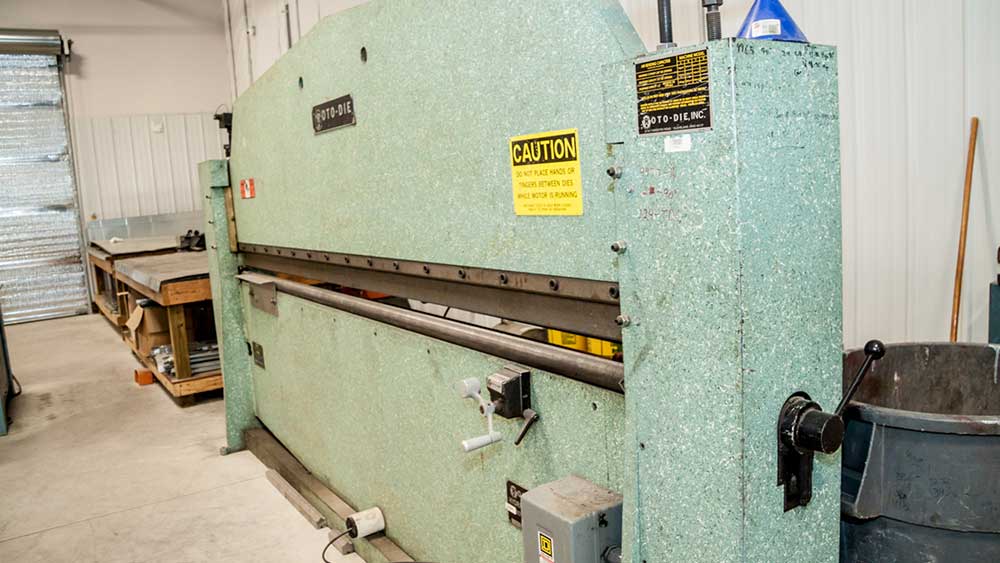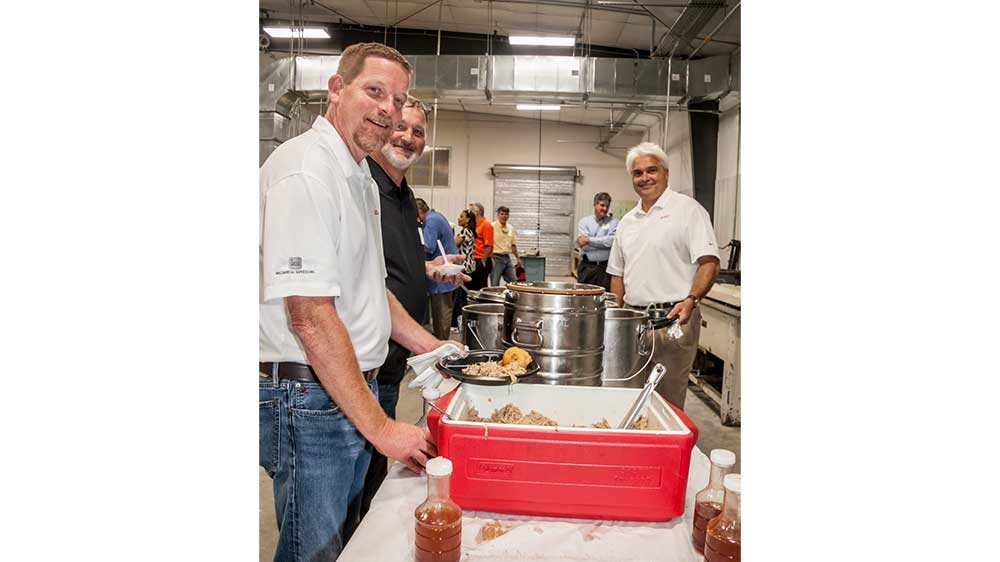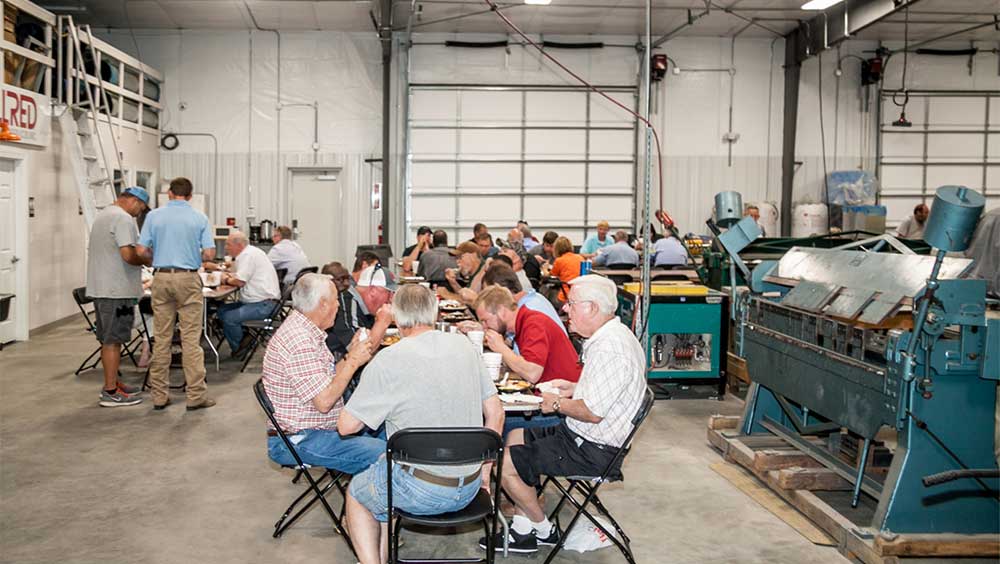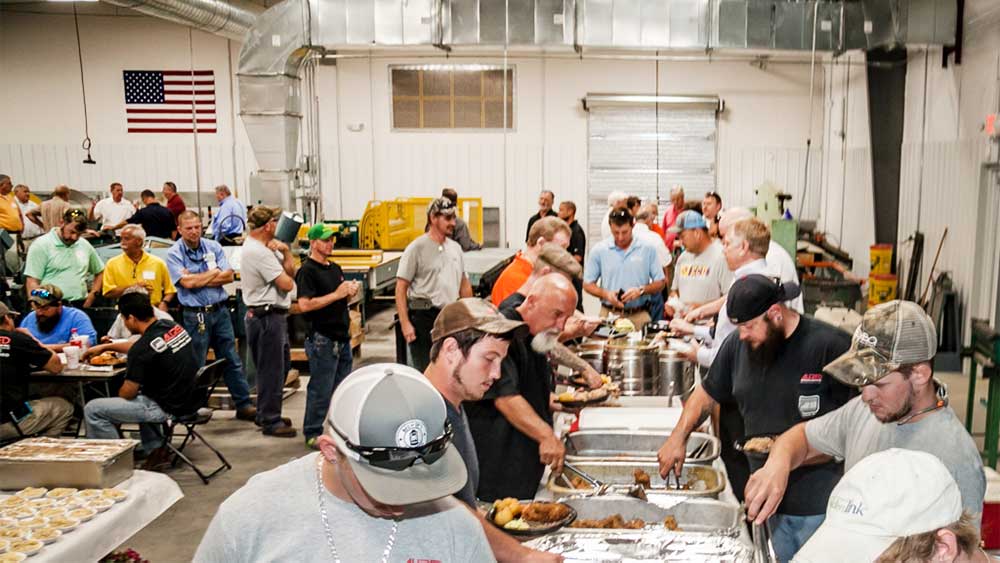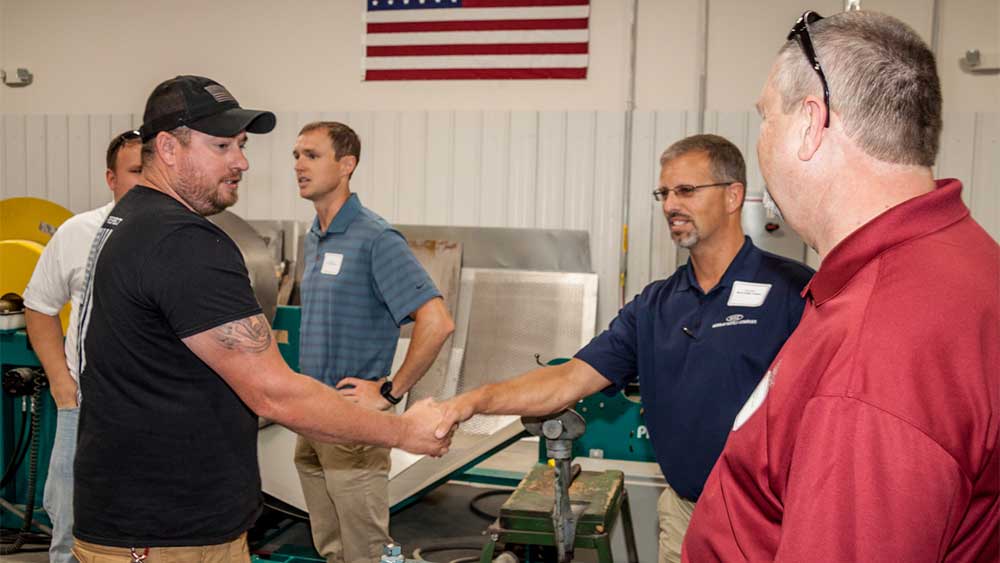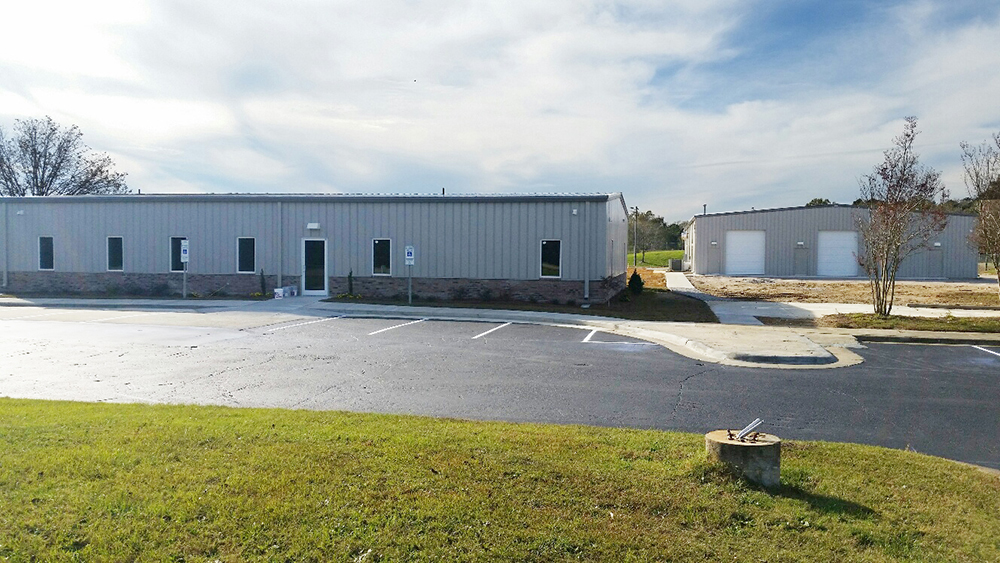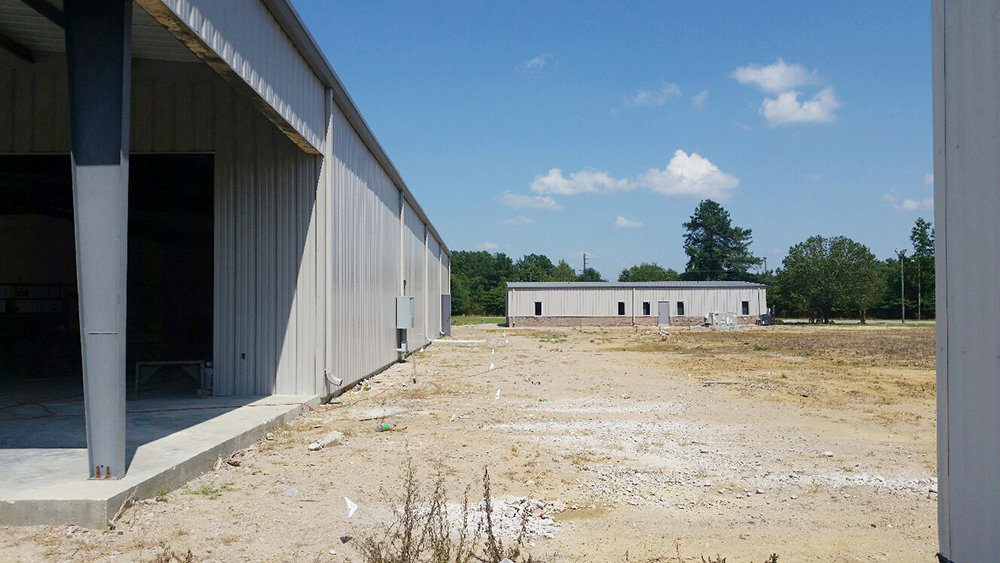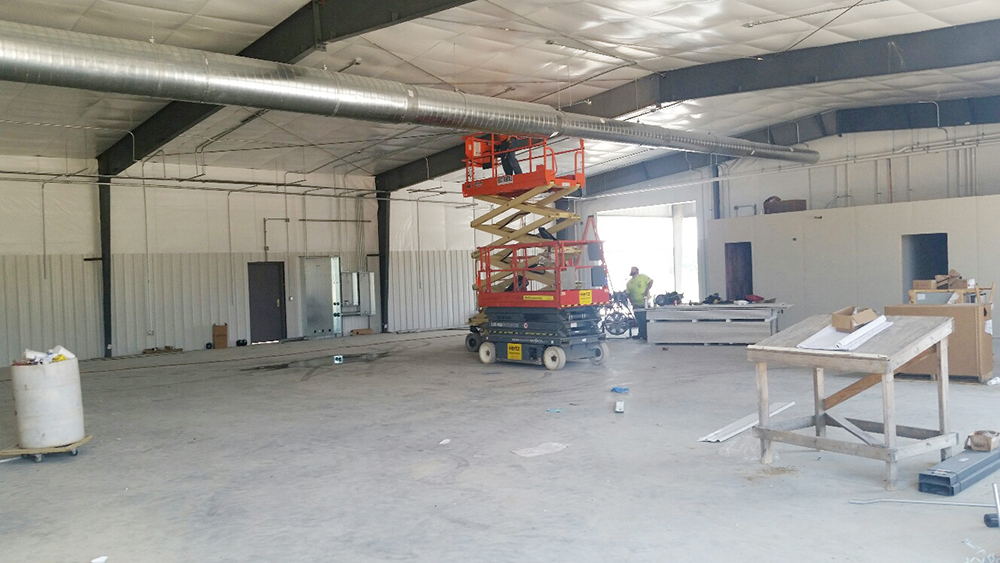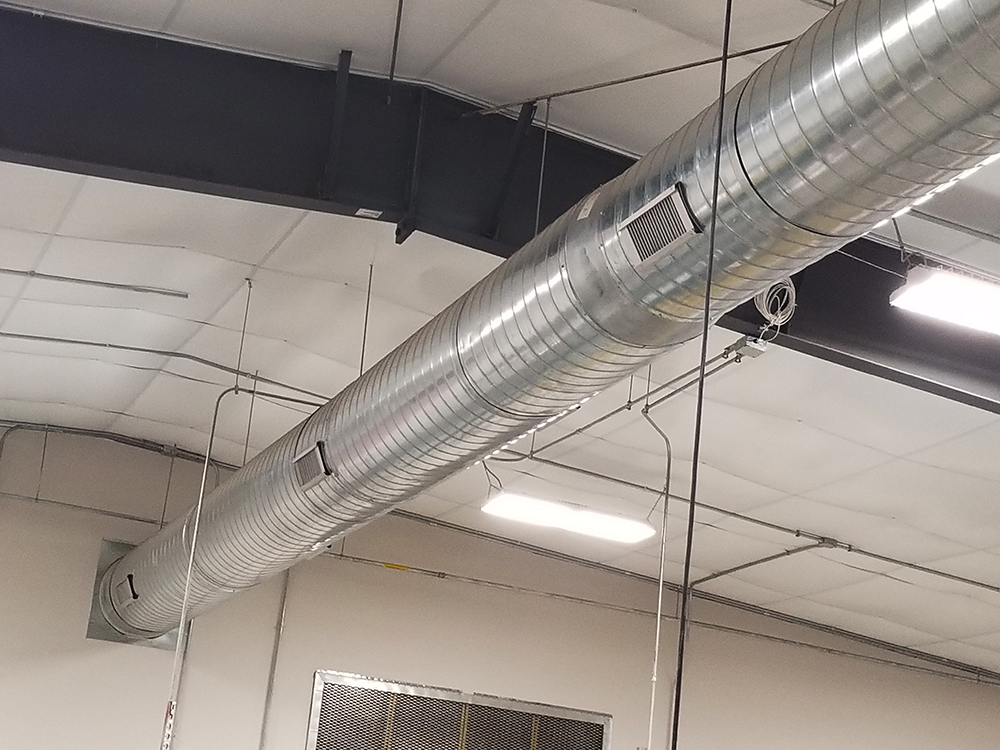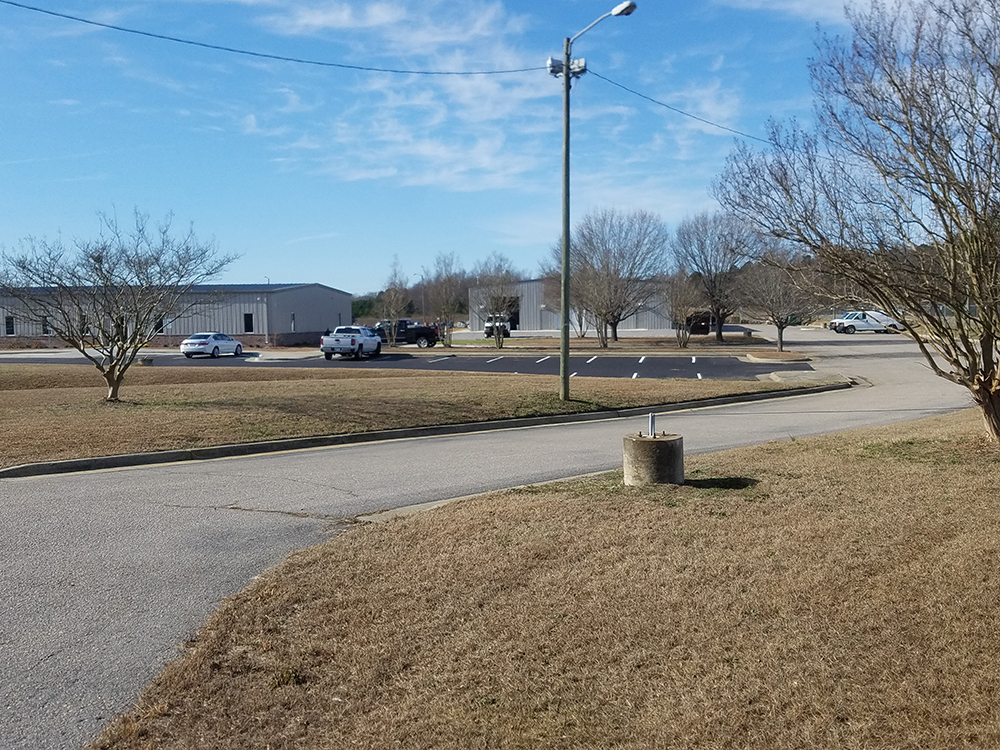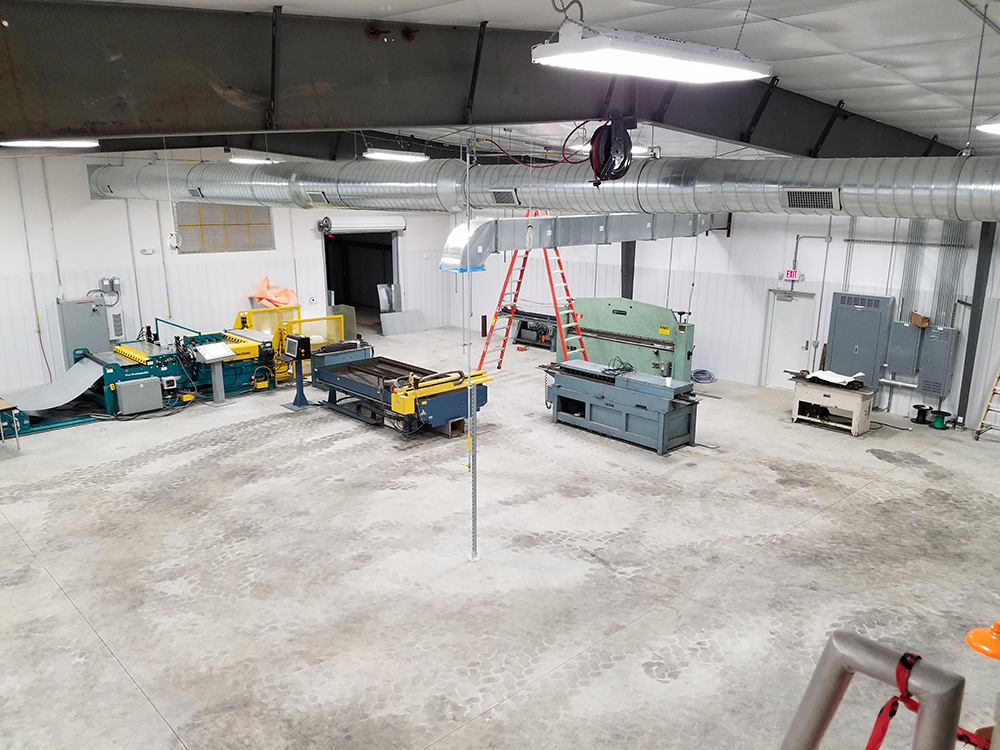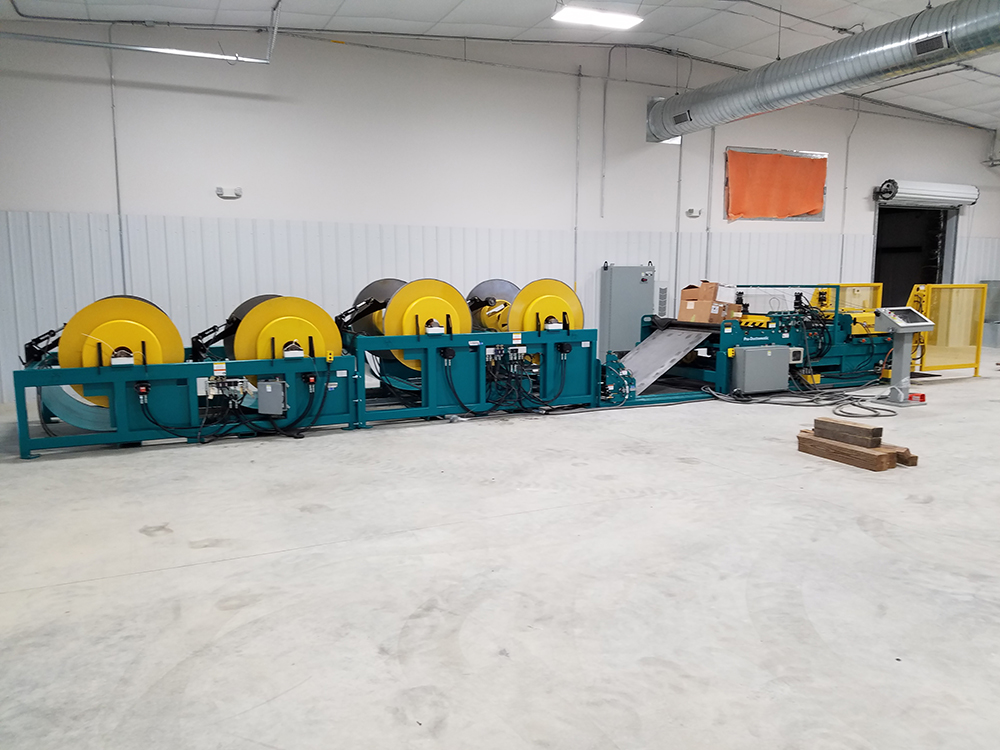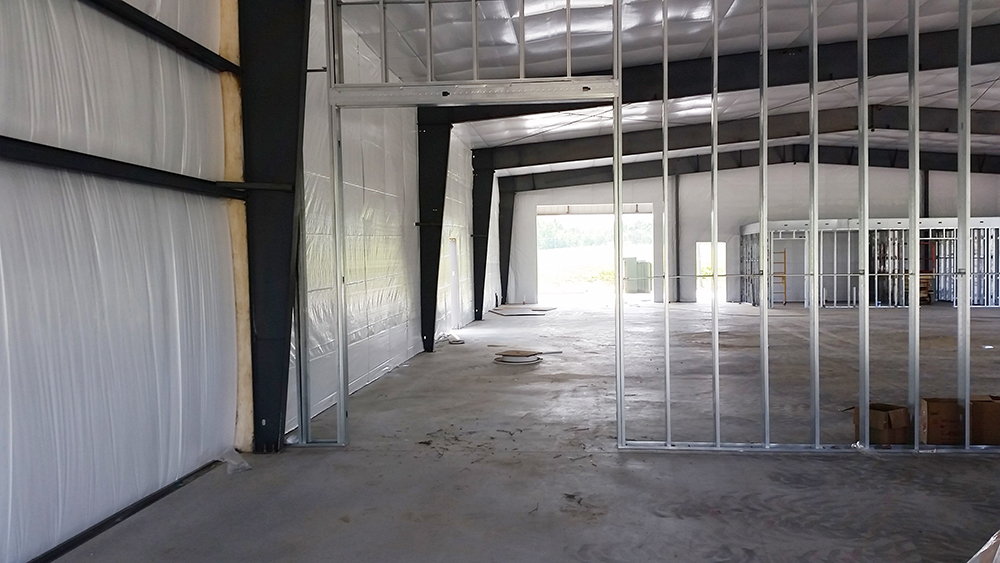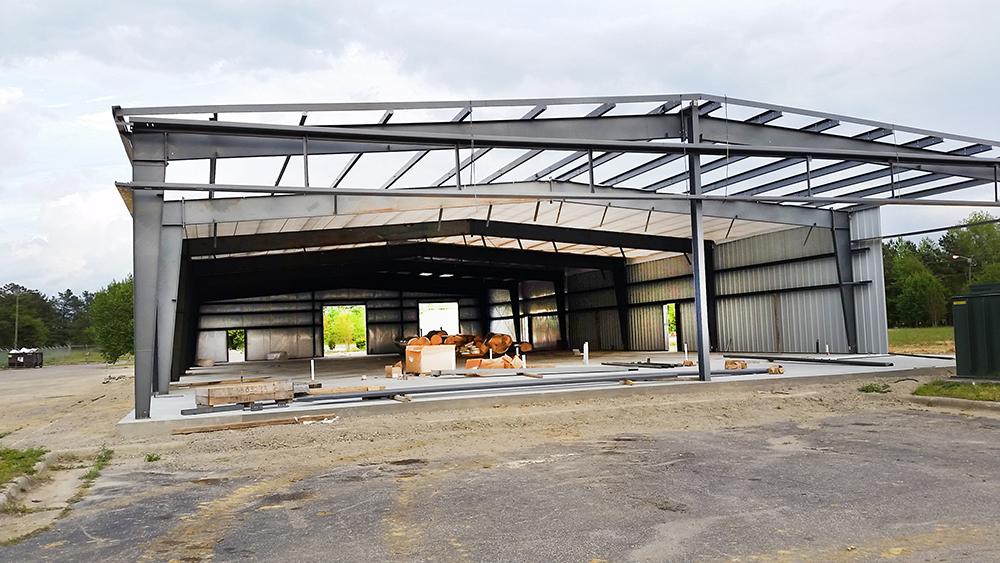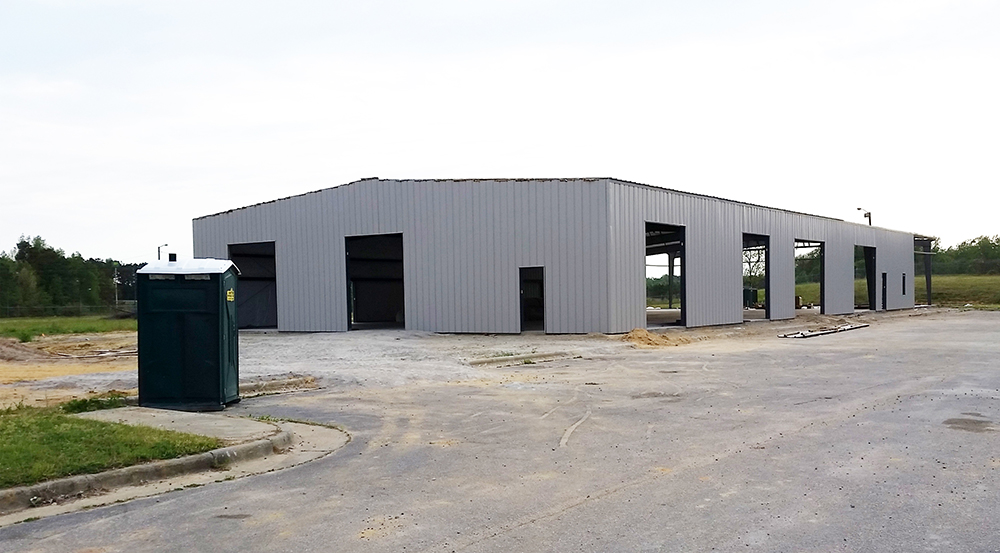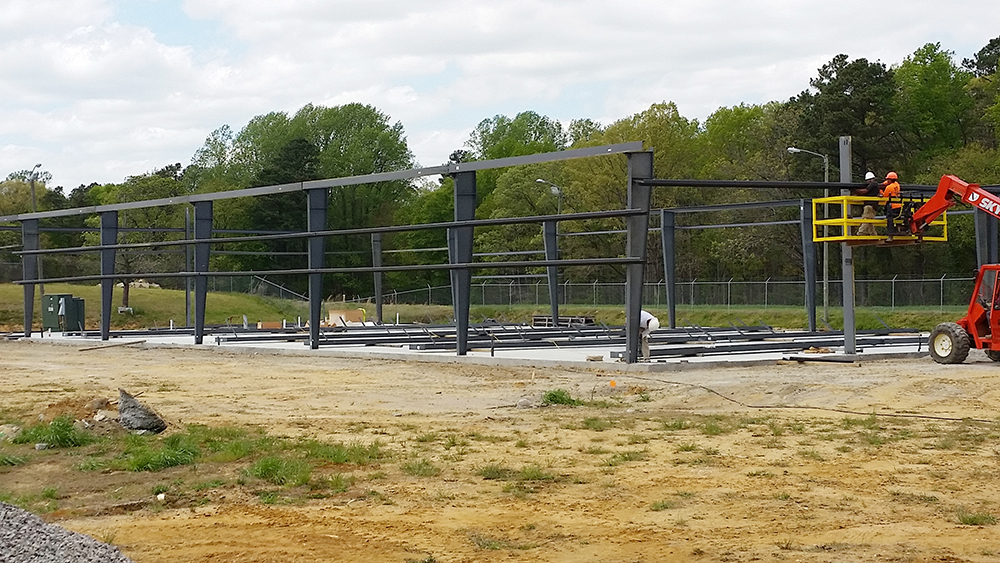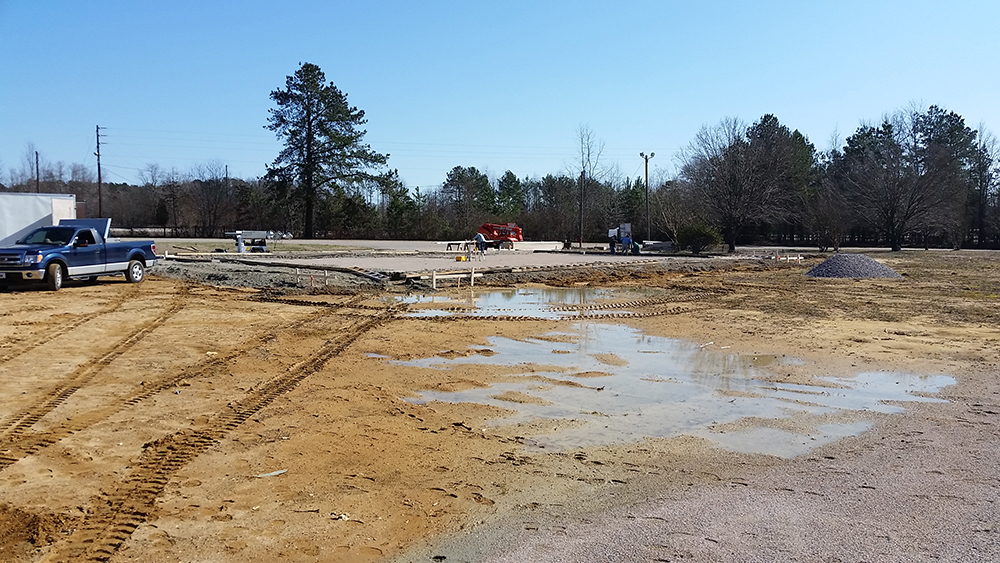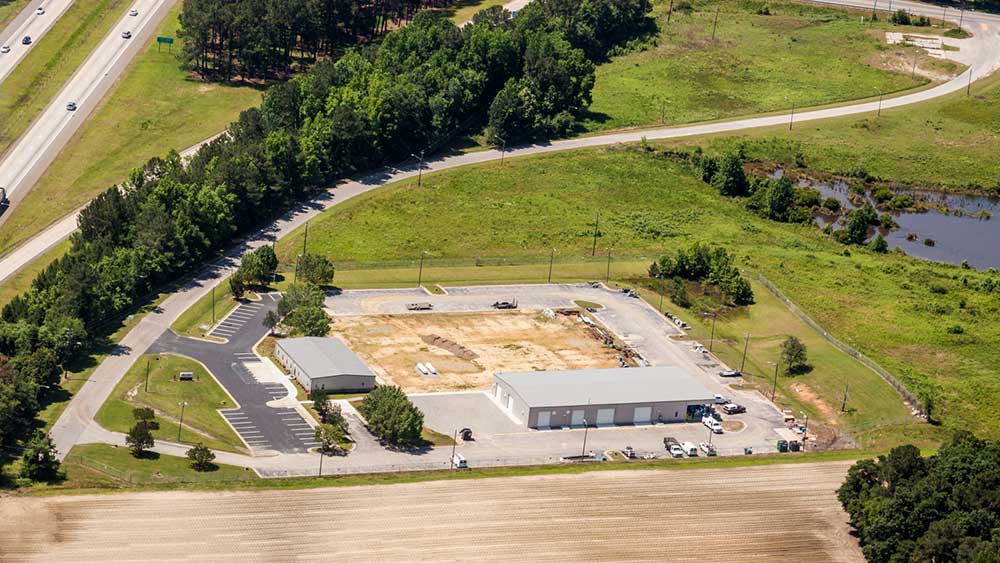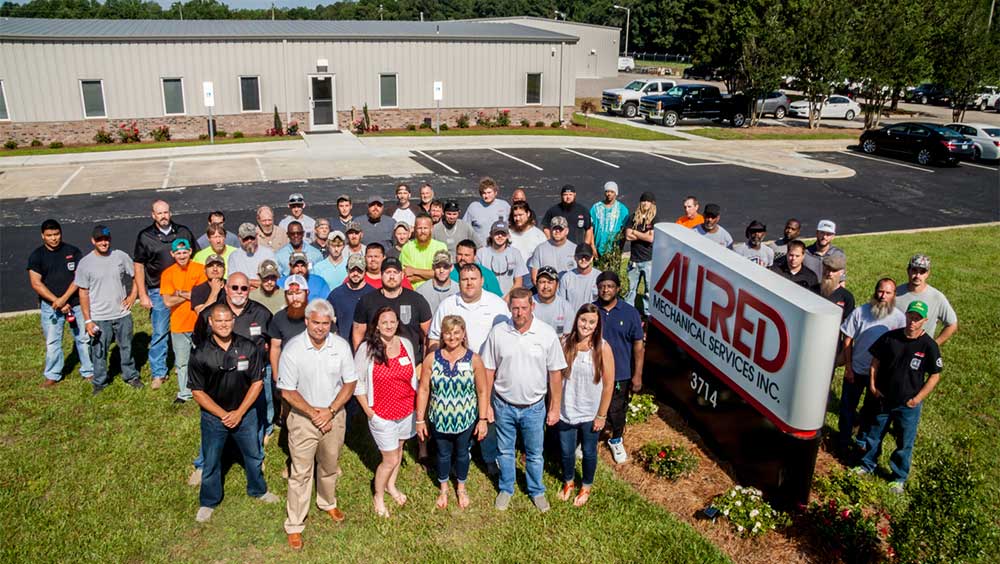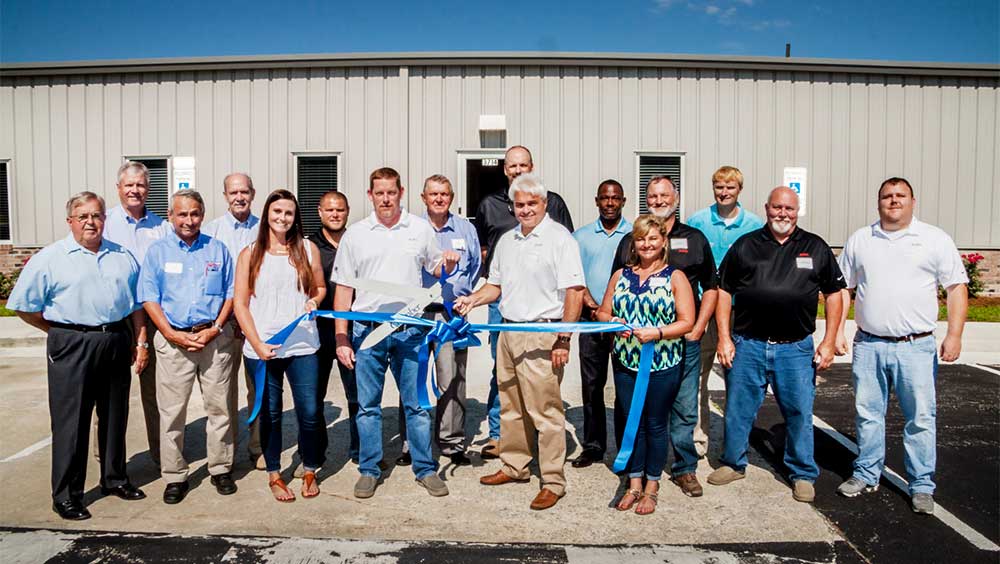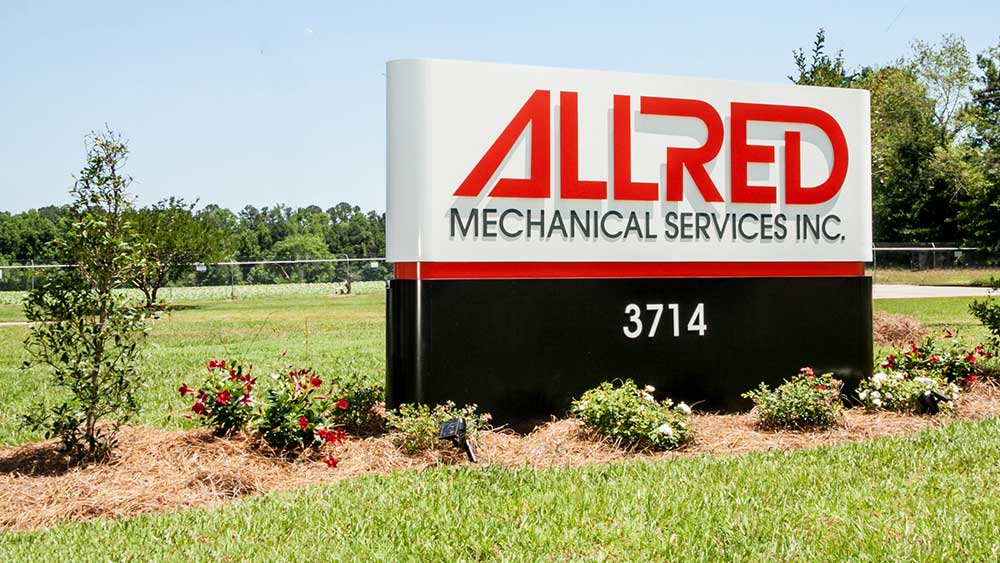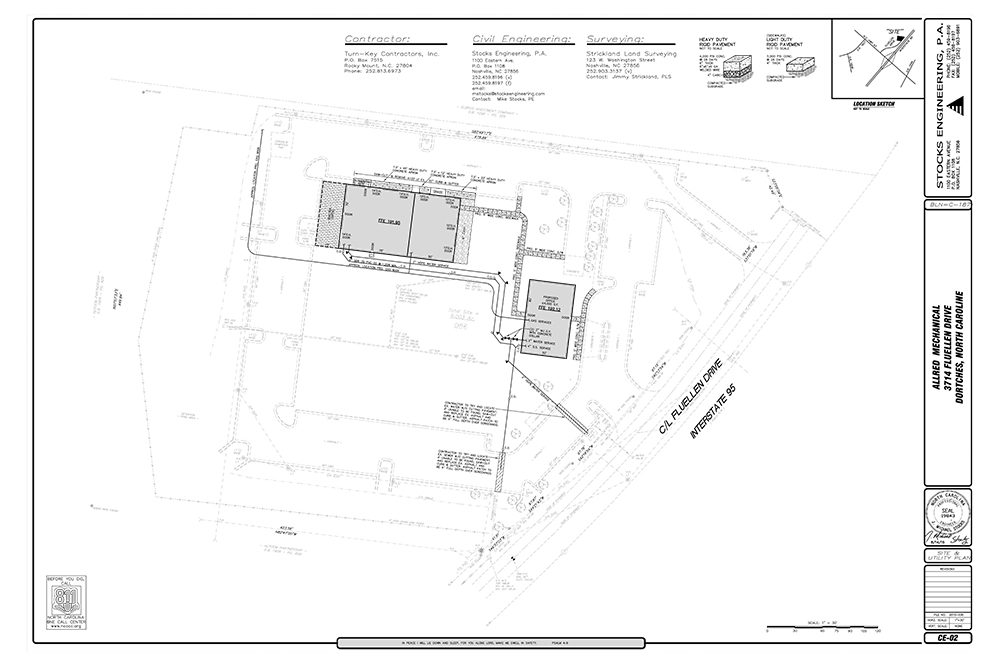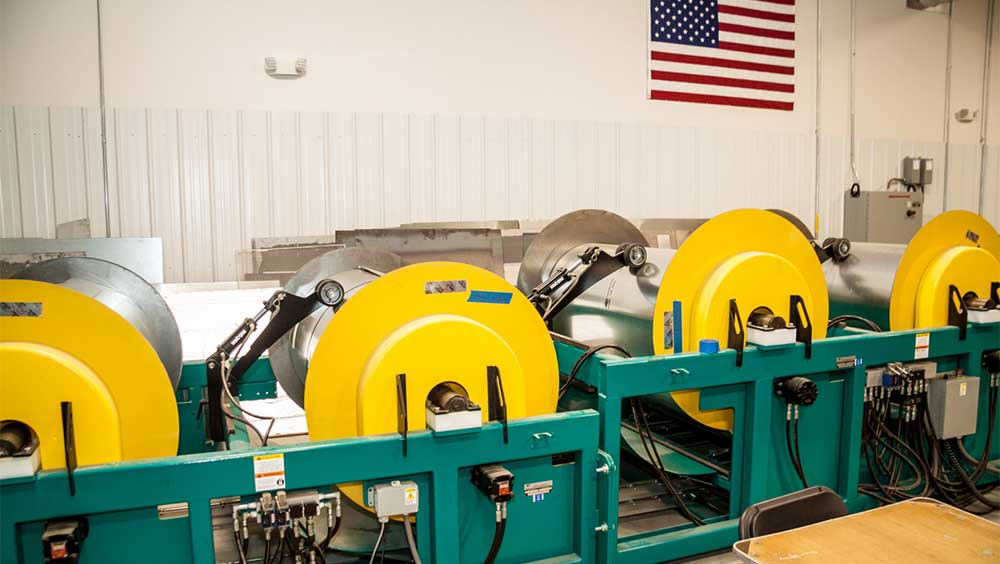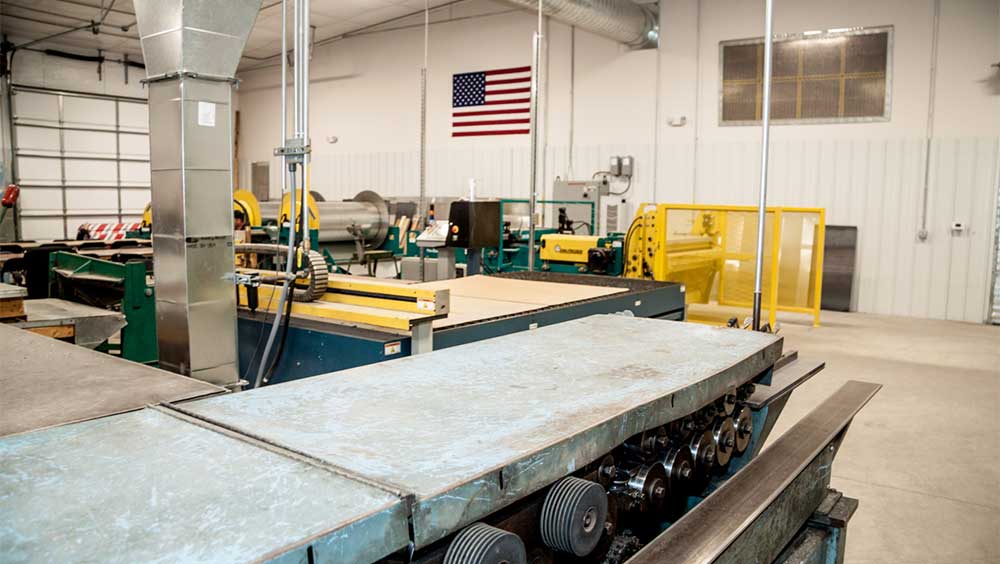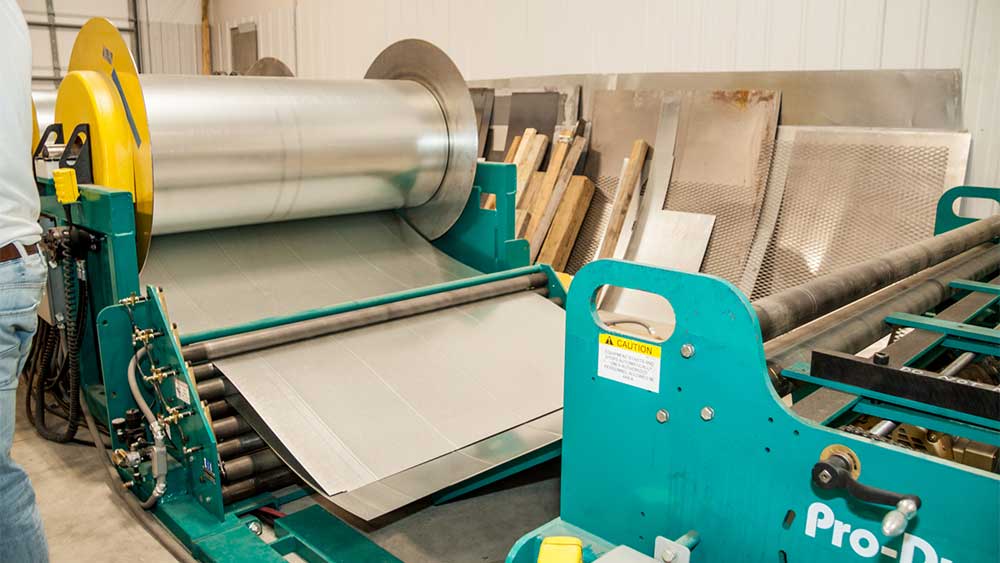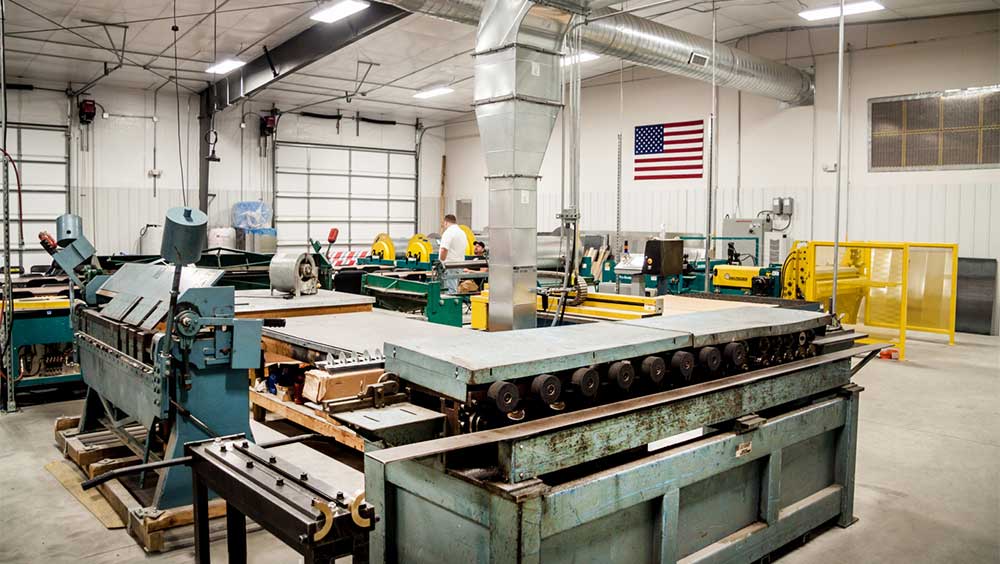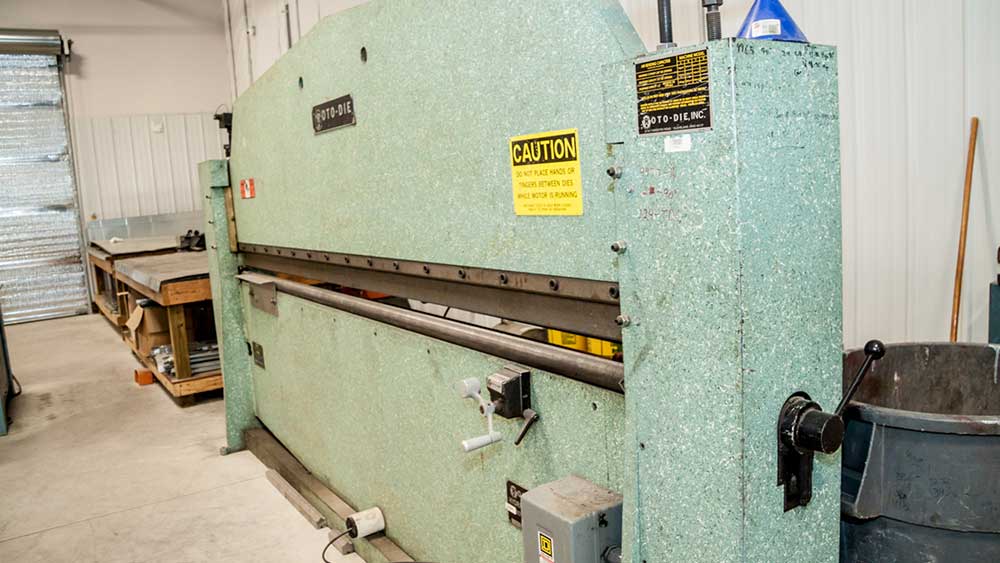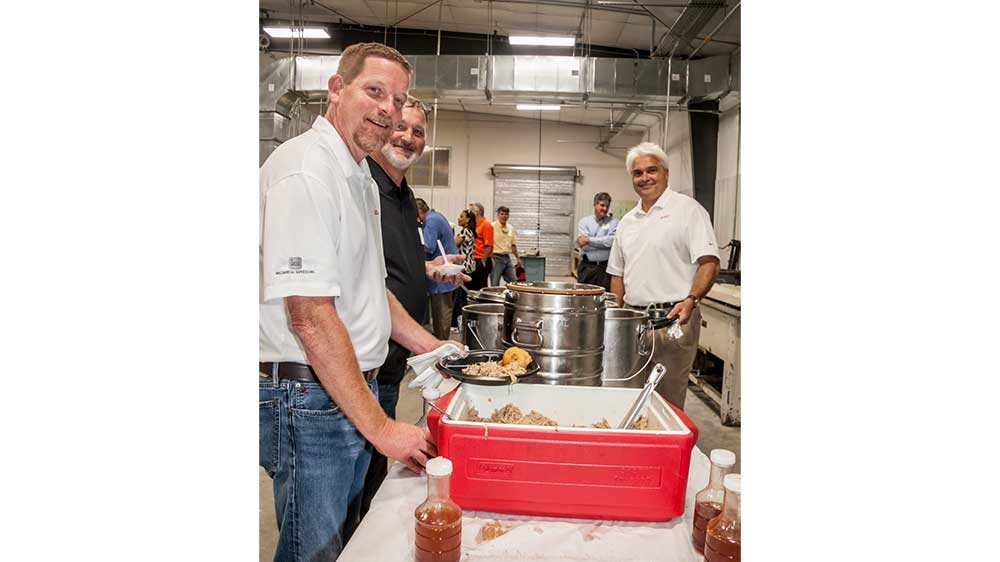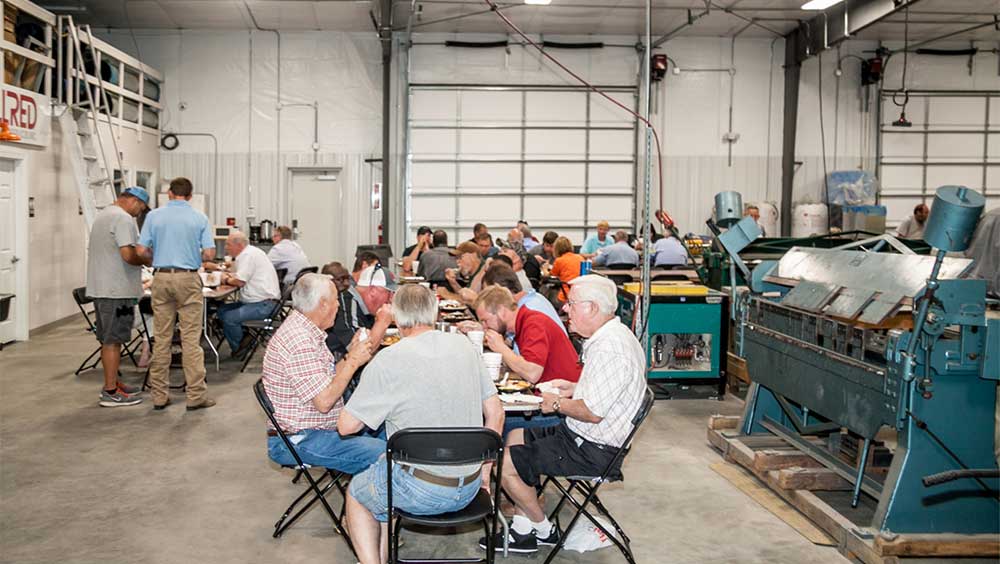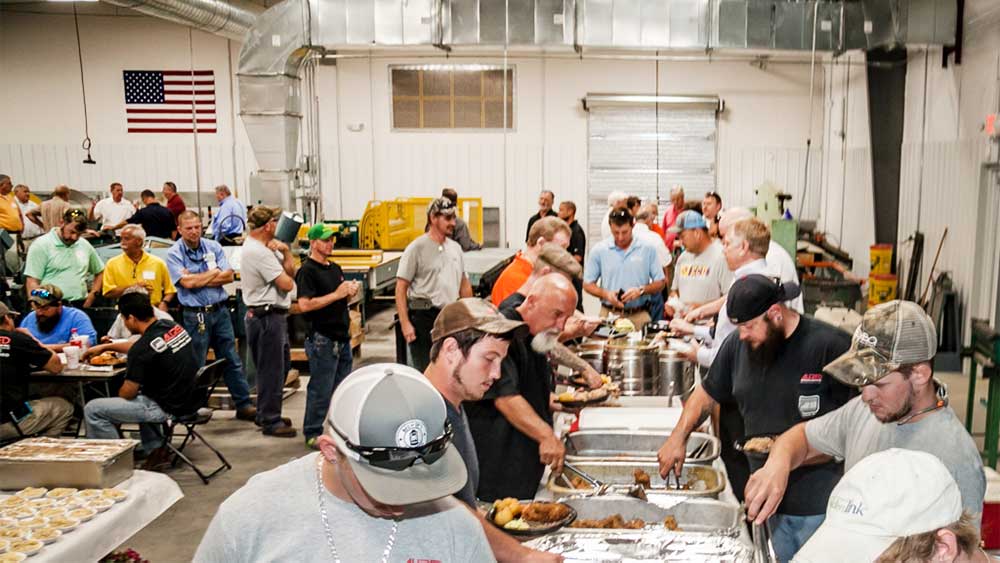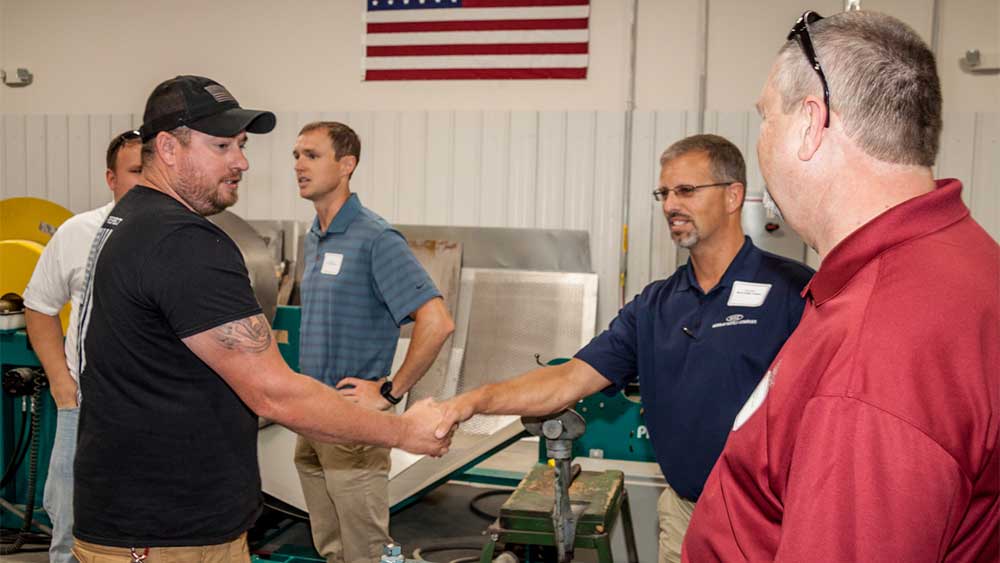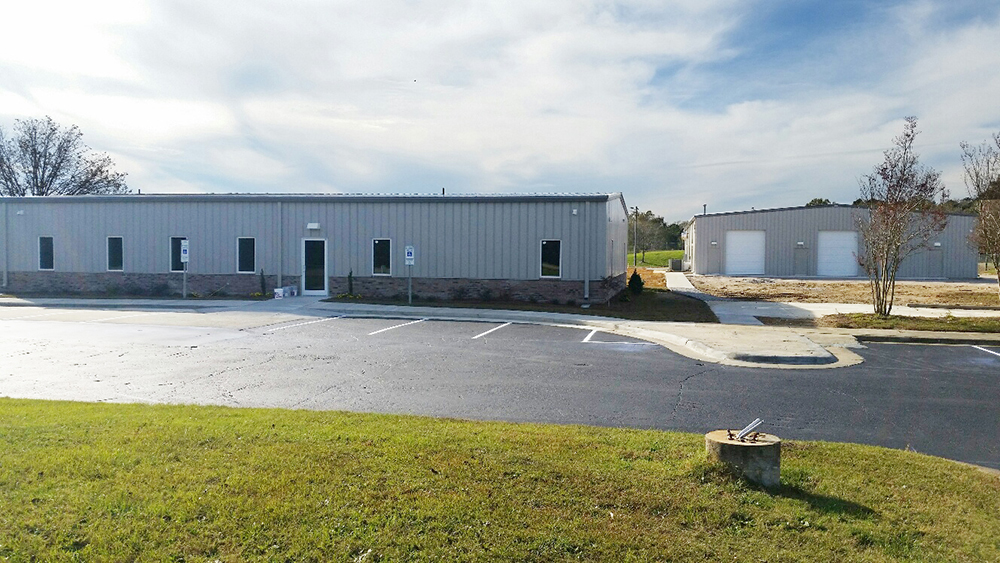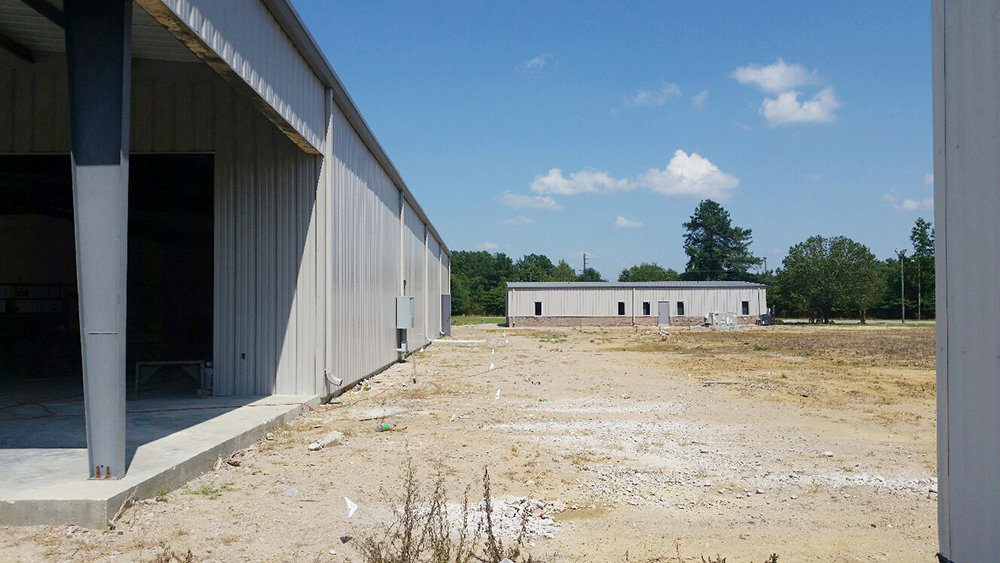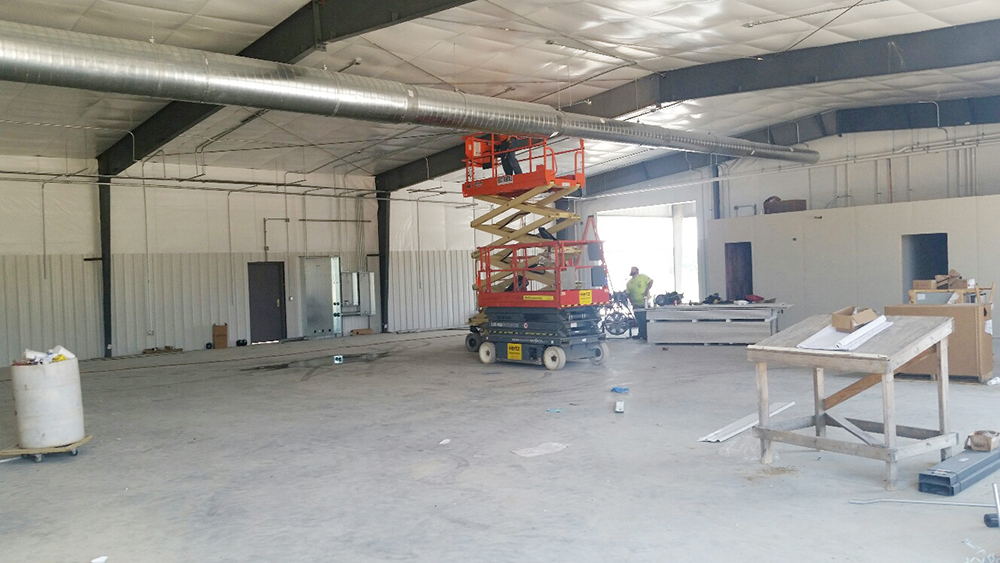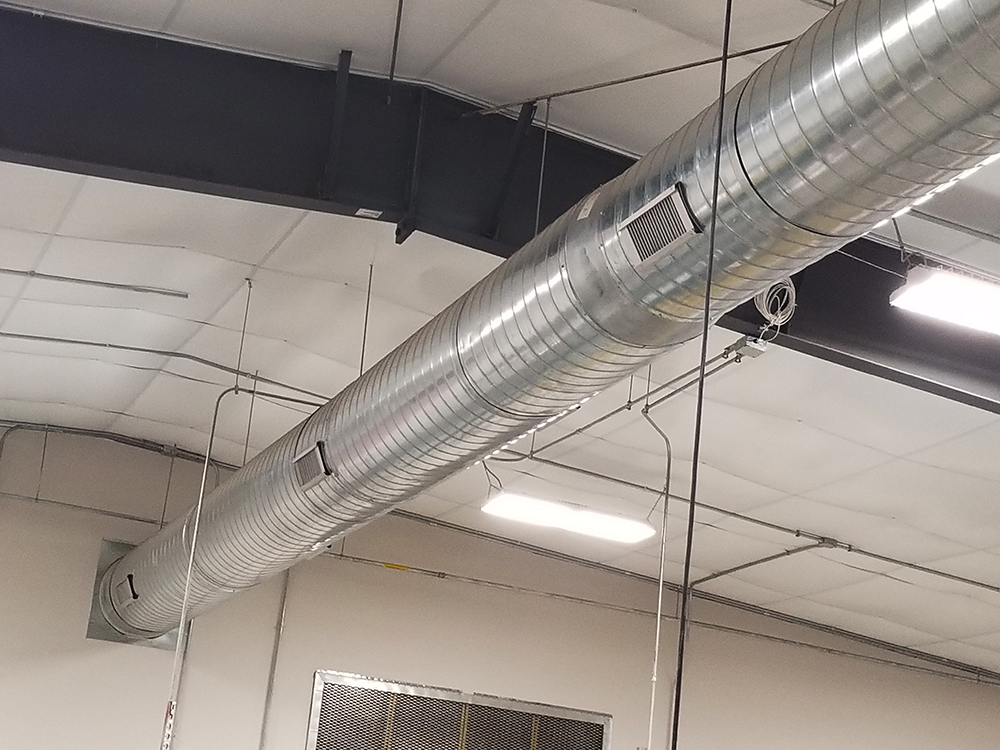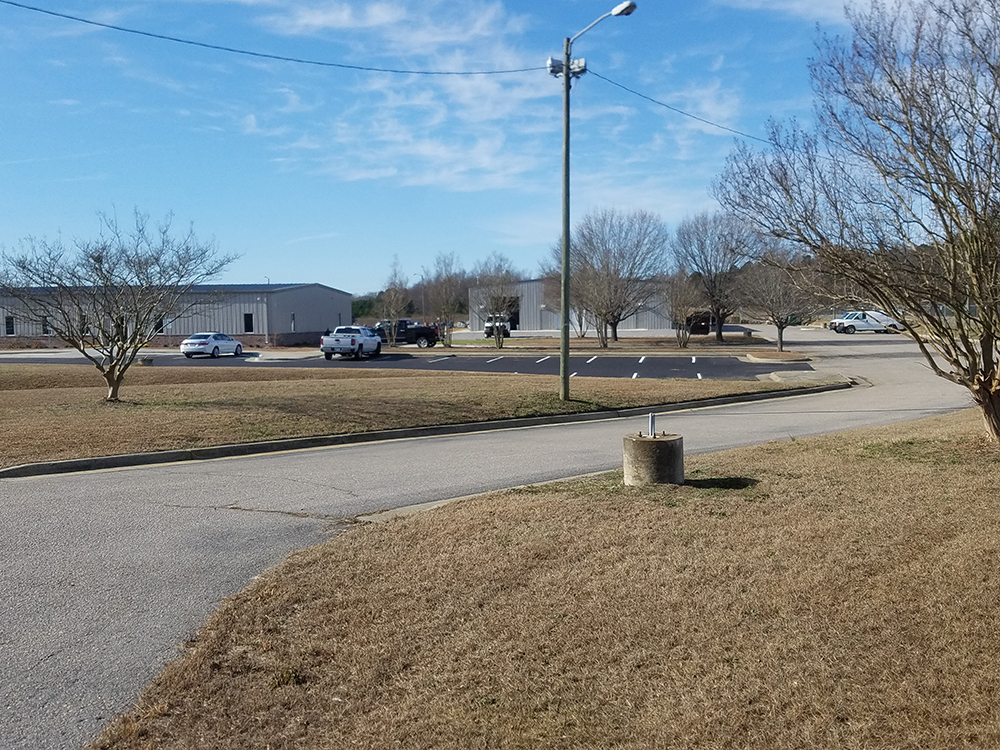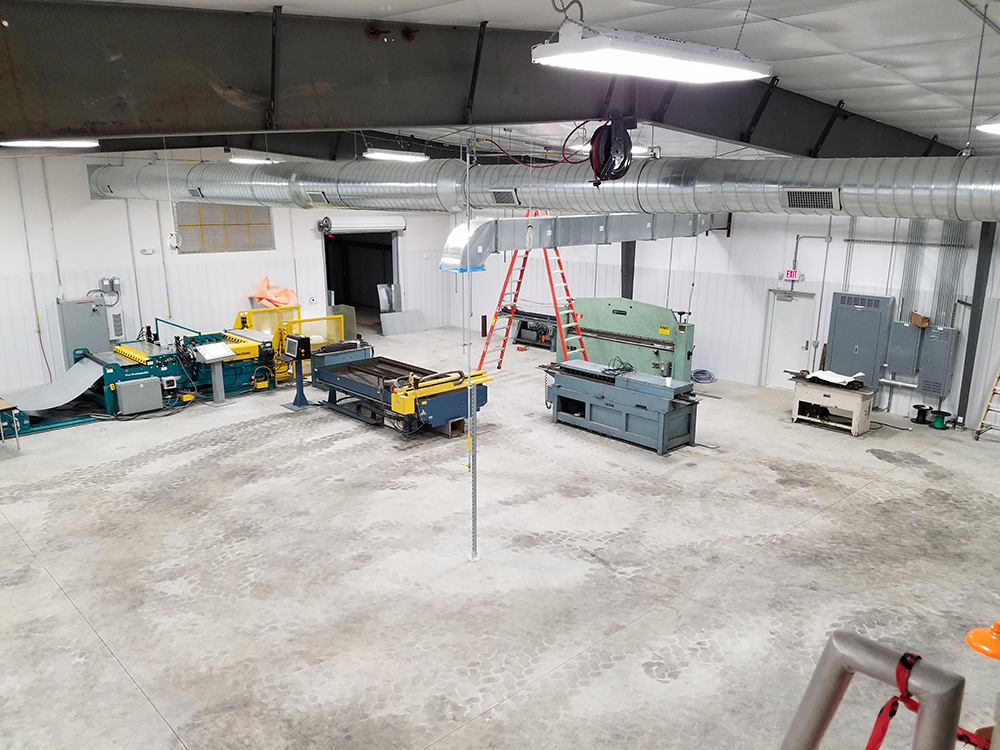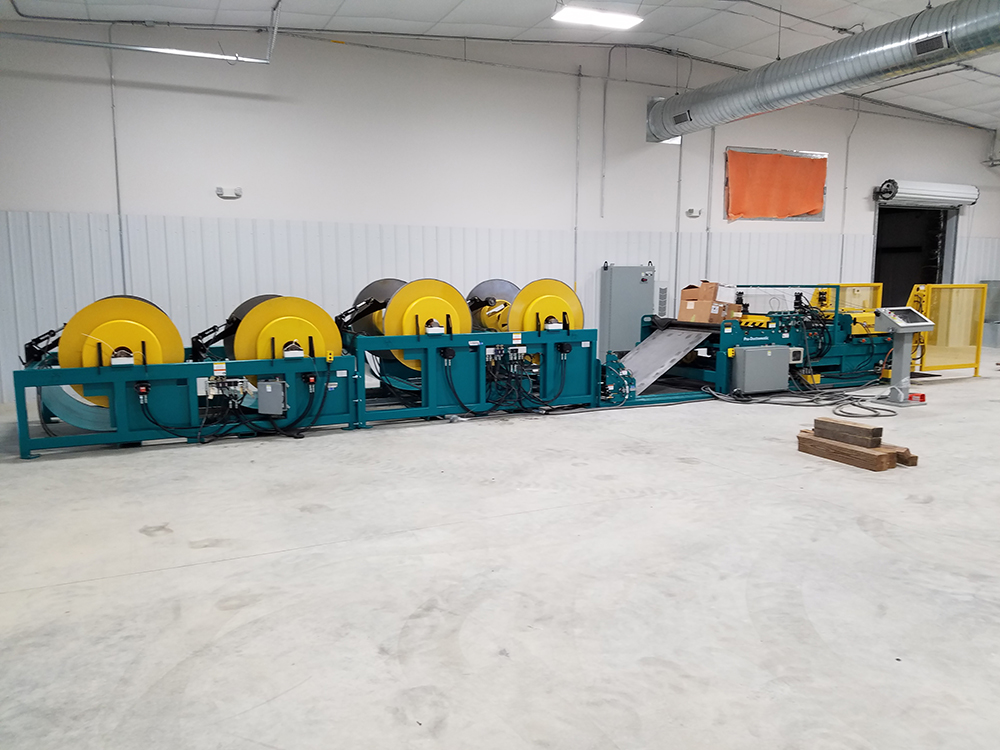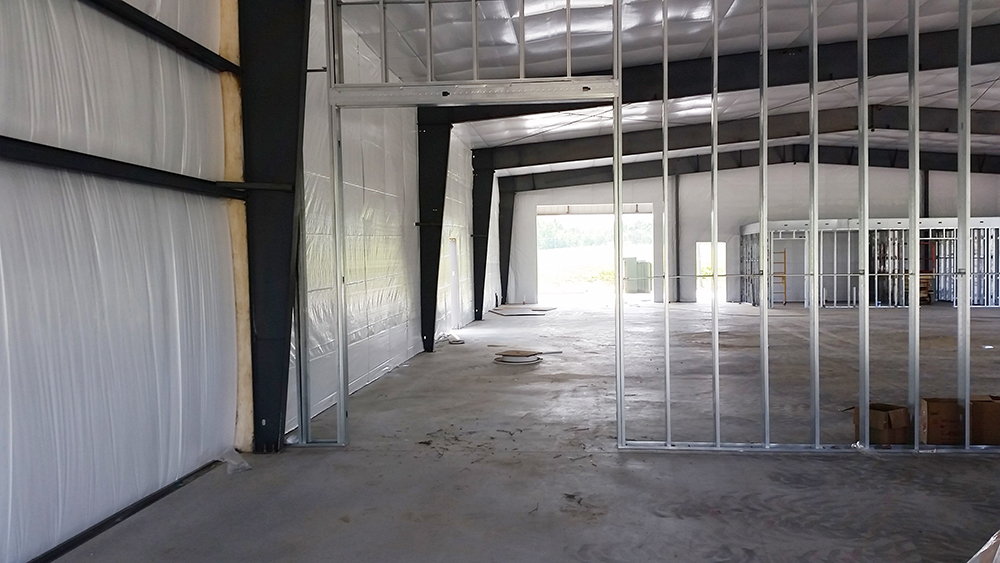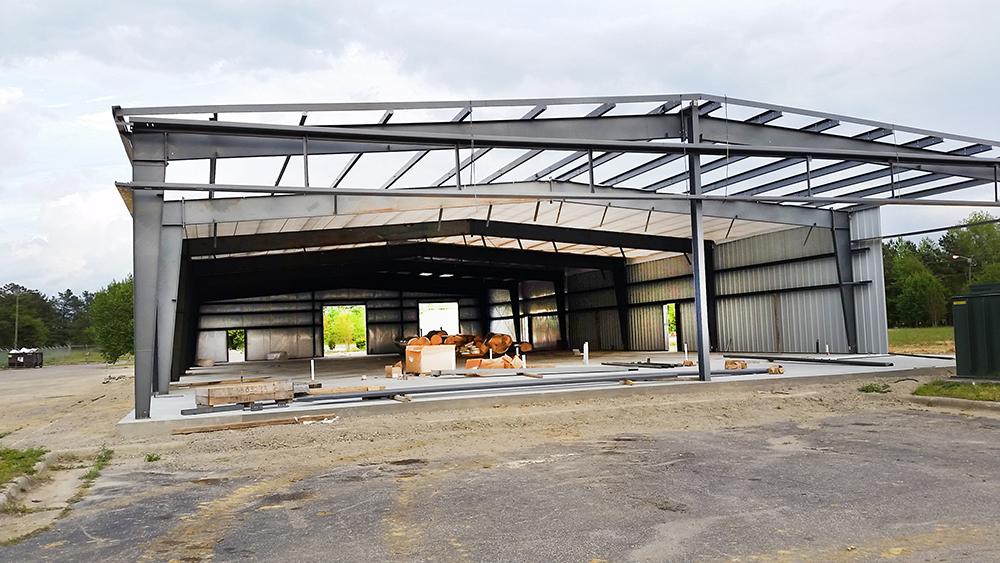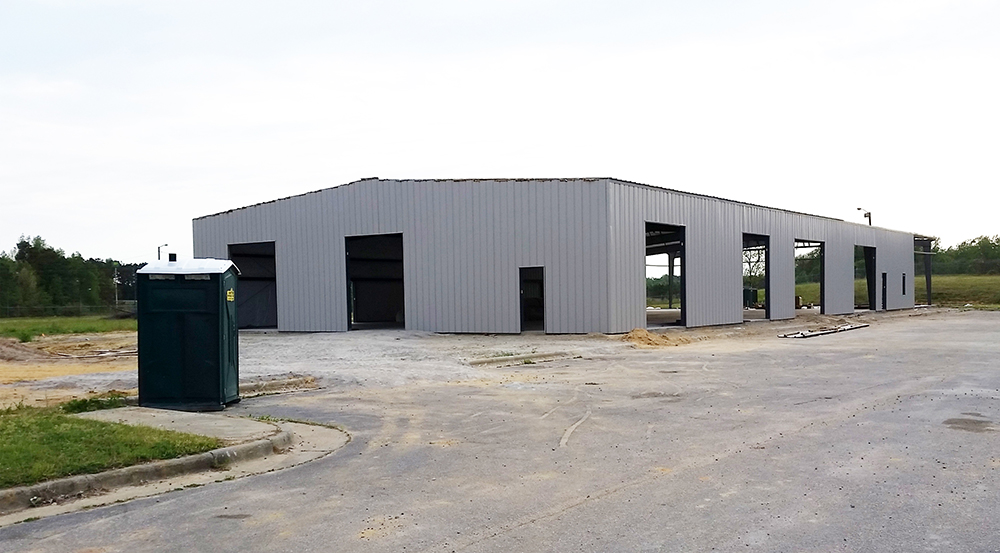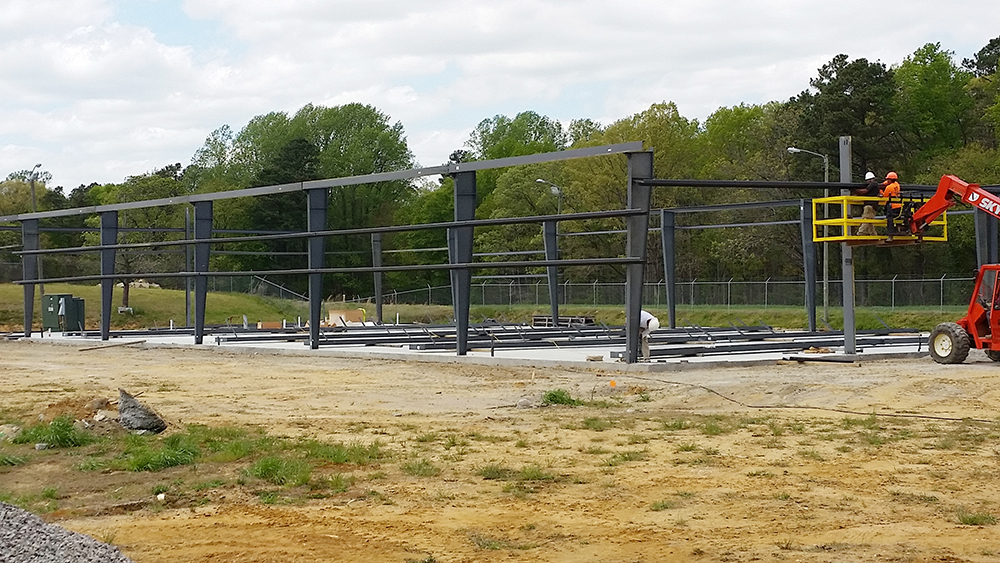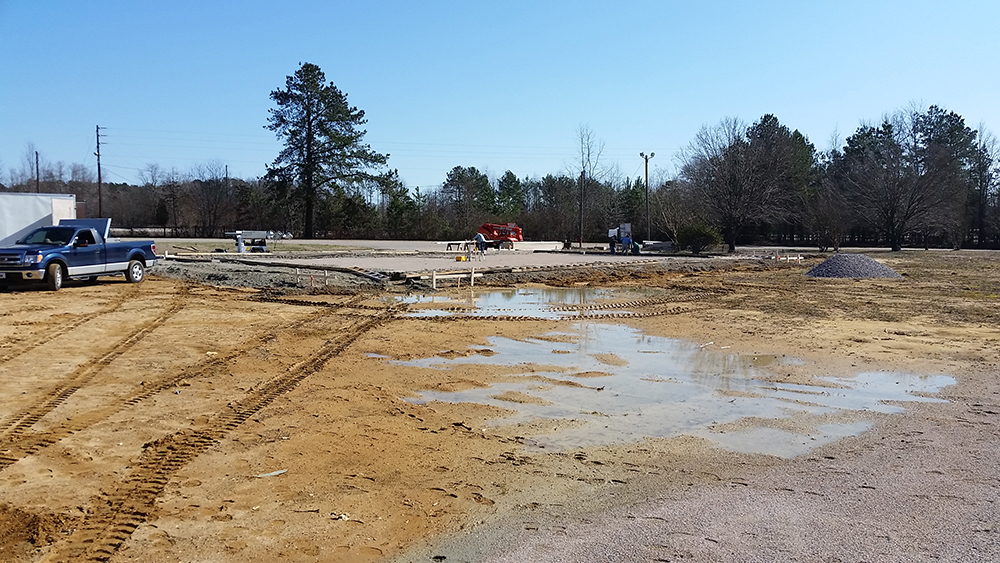 Our Facility
The company began operations from a combined 6,000 square foot space that included office, warehouse and the fabrication shop located on a 1-acre tract near Nashville, NC. The company had simply outgrown the space and in 2014 began to search for other locations and after making a few offers that were unsuccessful we were able to purchase 6 acres that the Town of Dortches had acquired located on interstate 95 and highway 43. The location is strategic for travel north or south on 95 as well as east and west on highway 64. We are very glad that the other offers were not accepted and enjoy the location and community of Dortches.
We entered the design stage of our new facility immediately that included one building of 4,000 square feet as dedicated office space and a second building of 10,500 square feet that would accommodate an expanded fabrication shop and general warehouse for all our divisions. With this new fabrication shop we were able to begin laying out current and future equipment scenarios and ear marking a few purchases prior to construction beginning. We placed an order for an automated coil line manufactured by Iowa Precision to replace our 1980 model line and took delivery of the new machinery within construction of the buildings.
Construction began in March of 2016 and we were able to begin the 5 mile move across town in December. A ribbon cutting and open house was held on June 2, 2017 to celebrate the new location. We are planning future additions and renovations for the company to keep up with the company's growth.