UNC Rex Healthcare Cancer Center
UNC Rex Healthcare's new Cancer Center is a four-story 143,000 square feet freestanding building located on the main campus in west Raleigh.  This project was built with Brasfield & Gorrie and opened in 2022. The building is served by 5 Custom Built Air Handlers, 2-300 Ton Air Cooled Chillers, 2-3M BTU Boilers and over 150,000 Pounds of Sheet Metal ductwork.
Wake Med Raleigh Central Energy Plant Upgrade
This job was an addition to the existing Chilled Water system that provides cooling to the Raleigh campus. The capacity was increased by 4,500 tons by Allred Mechanical Services.
NCSU Indoor Practice Facility (Close-King)
Located adjacent to Carter-Finley Stadium is one of the nation's most modern indoor football facilities. Heating and Ventilation was provided by Allred Mechanical Services.
NCSU Watauga Hall Renovation and Chiller Upgrades
This job received a Certificate of Merit Award for Excellence in Project Implementation from The State Construction Office. This is a construction team award that included Allred Mechanical Services listed as the principal subcontractor.
Temple Baptist Church
Located in New Bern NC, this was one of the company's first projects in 2005; located on Highway 70 the nearly 80,000 square foot structure is hard to miss visually.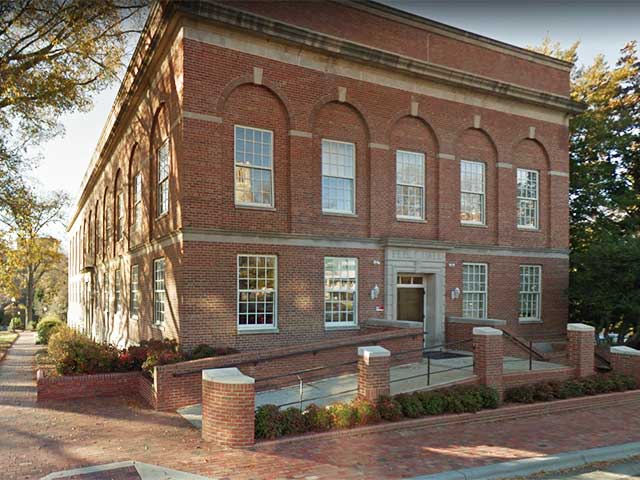 NCSU Peele Hall Renovations
Originally built in 1928, this renovation project required a complete upgrade of the HVAC systems. This building houses many administrative and admissions staff as well as the Park Scholars. This is the front door to the university and Allred Mechanical Services provided the indoor comfort.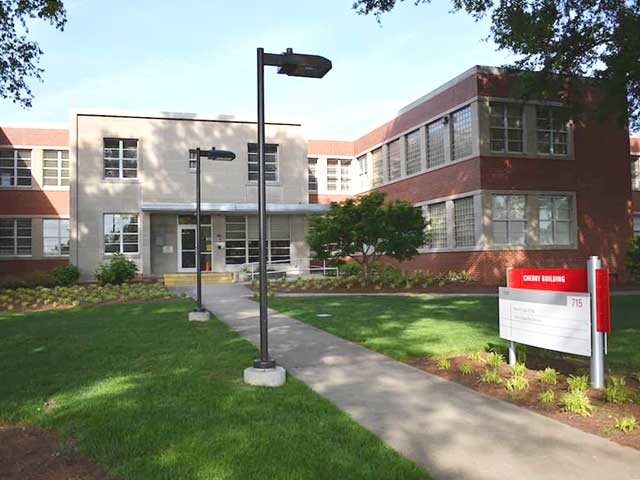 NCSU Early College High School
Located on the Dorthea Dix campus, this was a complete renovation of the existing Cherry Building originally built in 1949. The school is a venture between Wake County and NCSU with a focus on Engineering and Technology. The design and construction implemented this focus as well with exposed to view Mechanical systems throughout the facility. The typically unseen portions of the HVAC system were nearly picture framed throughout the building for students to experience lesson plans live in the classroom.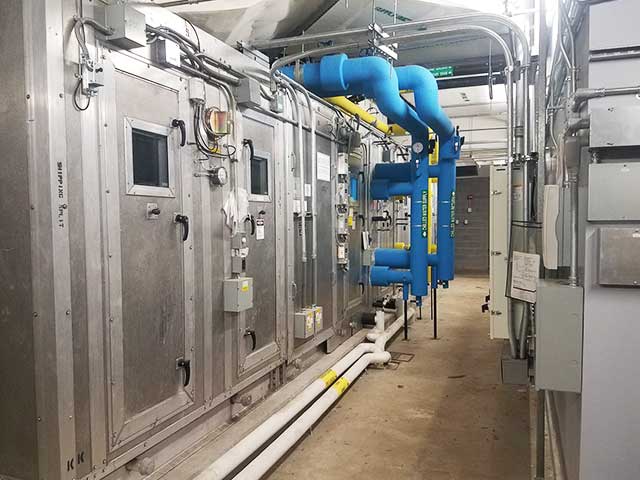 Onslow Memorial Hospital Patient Tower AHU Replacement
Located in Jacksonville, NC, this job consisted of removing one existing custom air handling unit on the 6th floor of the hospital and installing two new 30,000 CFM Variable Volume Draw Thru custom air handling units that would encompass two thirds of the entire 6th floor. The new equipment serves the entire patient tower and provides 100% redundancy. One of the biggest challenges of this project like many others, the entire air handling unit had to be custom designed & built for disassembly so every piece could be transported to the 6th floor in the elevator. The most notable accomplishment of this project was the entire installation was completed and services to the facility were never interrupted.