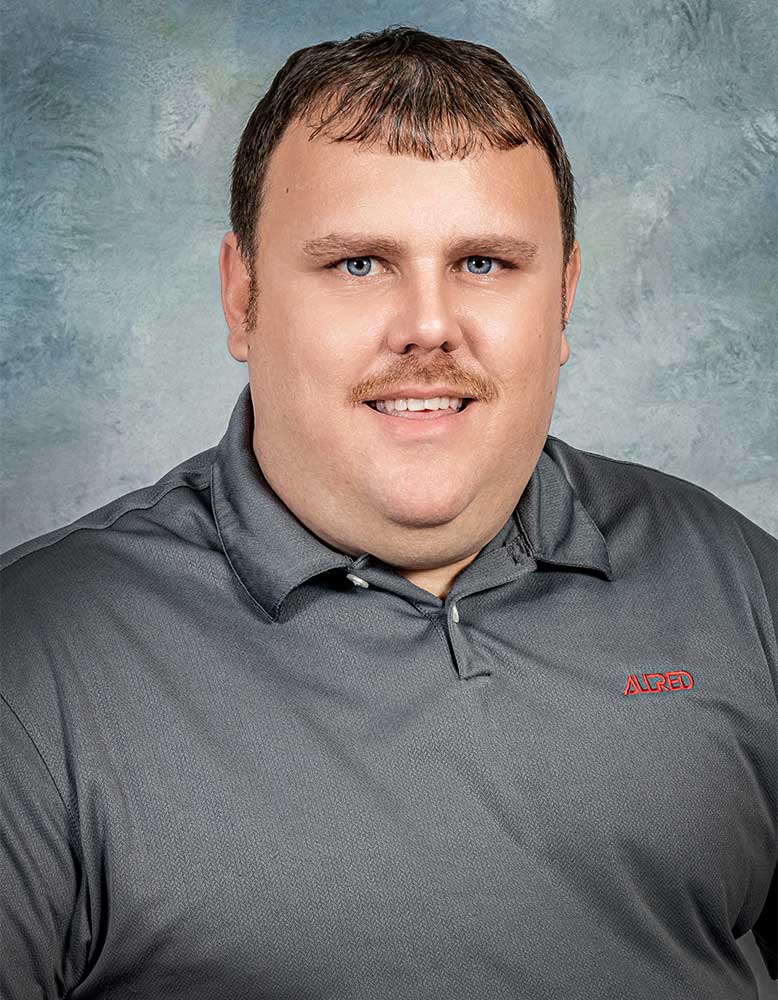 PROJECT MANAGER / ESTIMATOR
Duties:
My responsibilities include all aspects of mechanical estimating and project management for the company.  Submittals, procuring materials, subcontractors, O&M's and managing the daily workforce and subcontractors.
Bio:
I was born in Rocky Mount, NC and have lived here all of my life. I was raised with a strong work ethic which has rewarded me in many areas of life. I attended school in Edgecombe and Nash Counties and graduated from South West Edgecombe High School in 2001. During summer breaks instead of going to camp or just having fun I was working with my father framing houses. After I graduated high school I started working with my father full time and decided quickly that this wasn't for me due to weather delays and a slow housing market. I went looking for something different and got a job with a mechanical contractor in Rocky Mount and I really enjoyed the challenges it presented.  My first position was as a sheet metal helper and I grew with this company very quickly, within the first year I was responsible enough to install many small projects on my own. I also began attending night classes to earn my welding certificate which I completed in 2001. The following summer I was exposed too much larger projects and was dedicated primarily to installing hydronic piping systems and pipe welding. Once this first large project was completed I was ready for any piping project on the horizon and eager to learn more. I was able to complete many successful projects for my past employer and became the go to guy. I started at Allred Mechanical Services, Inc. in 2005 as a pipefitter/pipe welder and worked on many successful projects for the company. In 2010 I was promoted to the office as a project manager and estimator and I eagerly applied myself to learning new tasks. I have estimated and managed many successful projects during my time in the office. I take pride in my work and look forward to a successful future at Allred Mechanical Services, Inc.
The Shearin family consists of me, my lovely wife, & two beautiful daughters. During my time away from work I enjoy spending time with my family. We enjoy the following activities church, fishing, dirt track racing, the pool, bicycling, beach trips, movies, & time together.